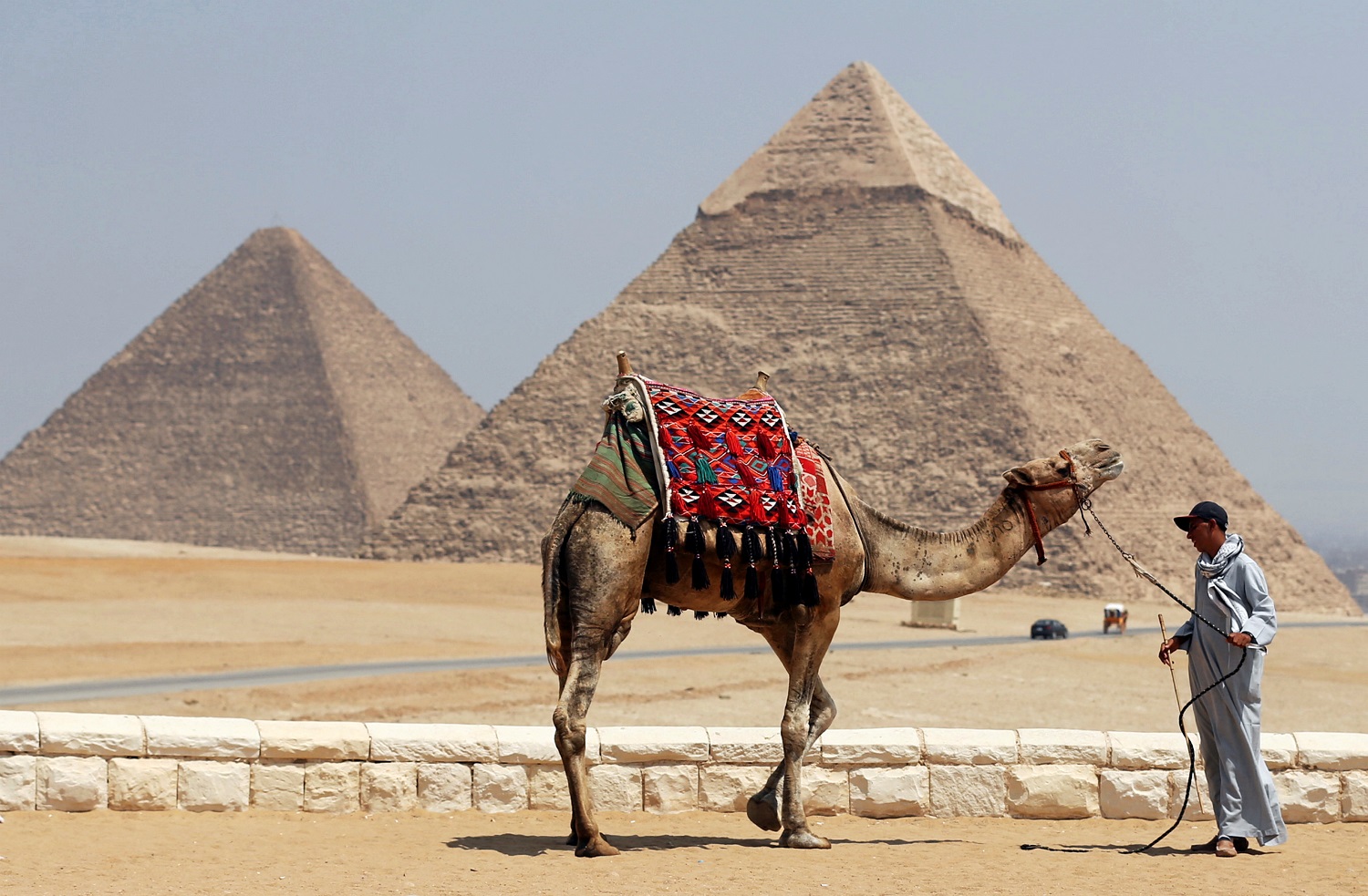 Egyptian Tourism Minister Rania al-Mashat announced that Japanese tourism to Egypt increased by 38.2 percent during January to September 2019, compared to the same period last year.
The most important Japanese cities exporting tourism to Egypt is Tokyo, followed by Osaka and Hokkaido, the minister said, noting a remarkable increase in tourism to Egypt in general.
Mashat made the remarks during a meeting with the Chairman of the Japan Association of Travel Agents (JATA) Hiromi Tagawa on Saturday, during her participation in the Tourism Expo Japan 2019, held in Osaka, Japan.
The meeting dealt with various aspects of cooperation to push more tourism movement from Japan to Egypt.
Tagawa stressed that Egypt is one of the important tourist destinations that the JATA seeks to organize tourist trips to, pointing out that the Japanese have a great interest in cultural tourism.
He said he looks forward to cooperating with the Egyptian Tourism Ministry within the future to increase the number of Japanese tourists visiting Egypt.
The minister affirmed the deep bond between Egypt and Japan, and the friendly relations between the two countries' political leaderships.
She encouraged the JATA to organize trips from Japan to visit the Grand Egyptian Museum (GEM) after its opening, noting its unique location next to the pyramids in addition to the presence of Sphinx Airport nearby, which offers the opportunity to organize tourism programs that combine visiting the museum with other tourist destinations.
The minister noted the political and security stability enjoyed by Egypt, the Egyptian government's keenness to invest in the security field, and praises from international institutions towards Egypt's security situation.
Mashat noted that Egypt won the World Travel & Tourism Council (WTTC) Global Champion Award at the 2019 Global Summit in Seville, Spain, for its significant leadership role in promoting tourism resilience.
Edited translation from Al-Masry Al-Youm