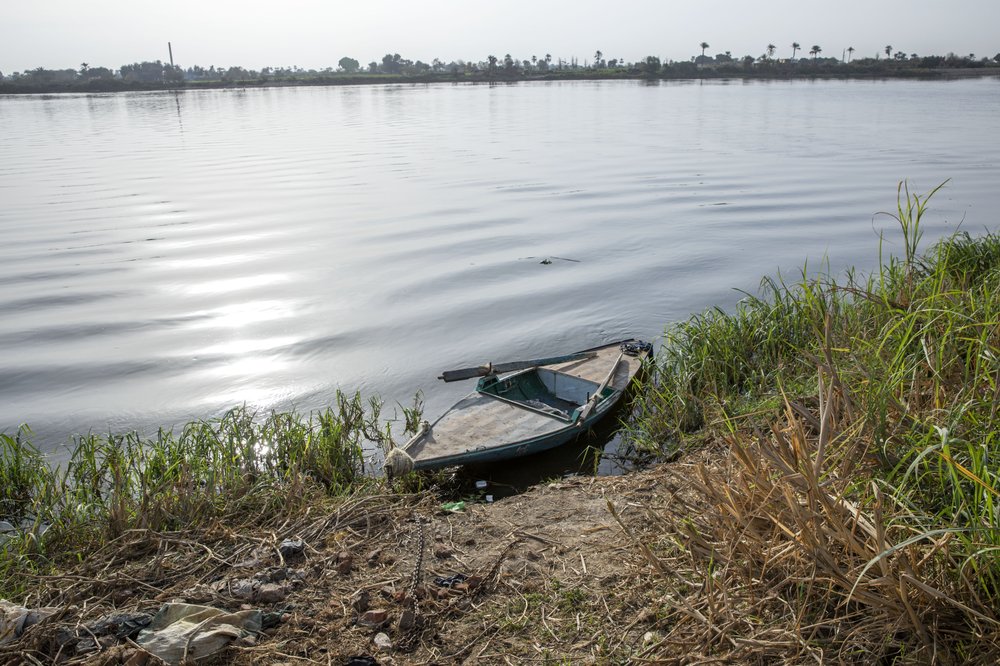 The Minister of Water Resources and Irrigation in Egypt, Mohamed Abdel Aaty, affirmed during a meeting with the Japanese ambassador, to discuss the implementation of freshwater projects in Egypt Egypt's position in preserving its water rights and achieving the interests of everyone in any agreement on the Grand Ethiopian Renaissance Dam (GERD).
During the reception of the new Japanese ambassador to Cairo, Oka Hiroshi, Abdel Aaty stressed Cairo's efforts to reach a legal agreement on the Renaissance Dam, which is just and binding for all that meets the aspirations of countries for development.
Abdel Aaty added that the project to establish the new Dayrut Barrages, which began to be implemented with a soft Japanese loan represented a continuation of what has been implemented during the past years in terms of replacing and rehabilitating all the main water facilities located on Bahr Youssef. He pointed out that over the past few years , six barrages were established with a Japanese grant.
He explained that the new Dayrout Barrages project was among a group of major projects implemented by the ministry with the aim of modernizing, rehabilitating and maintaining irrigation facilities in the various governorates of the republic.
Abdel Aaty and Hiroshi discussed cooperation between the two countries in preparing strategic plans to rehabilitate and raise the efficiency of water lifting stations, and train Egyptian technical staff in the field of pumping stations management.
The two officials reviewed the study on improving the management of water resources in some governorates of Egypt, and the renovation works of the water channels and hydraulic installations built on it. The study is expected to be completed by end of this year.
Egypt, which relies considerably on freshwater from the Nile, has voiced fears that the GERD project in Ethiopia would negatively impact the country's water supply.
Egypt has also insisted that measures be put into place to protect downstream countries in case of drought during the dam's filling process.
Egypt and Sudan consider the dam a threat to their vital water supplies, while Ethiopia considers it essential for development and doubling its electricity production.
The downstream nations fear possible blows to water facilities, agricultural land, and overall availability of Nile water.
Negotiations over the dam between Egypt, Ethiopia, and Sudan have stalled for years, with the three parties ultimately failing to reach any concrete agreement.
The disputed dam is the largest hydroelectric project in Africa, with a cost of more than four billion dollars. The construction of the dam began in 2011.
It is considered to be one of Egypt's most serious water issues.