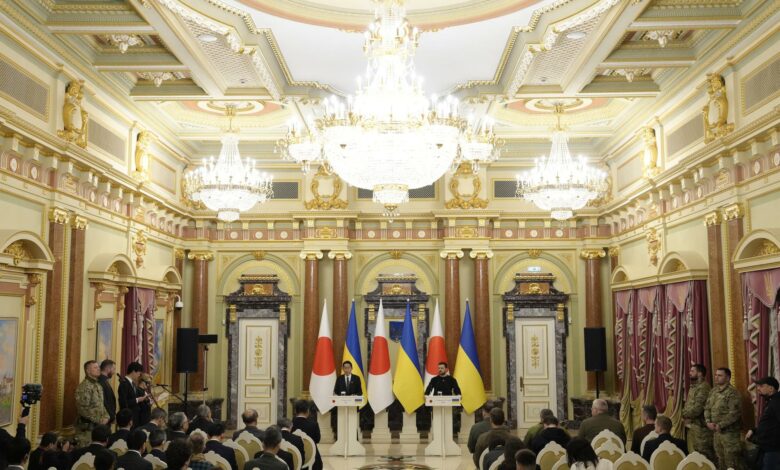 Japan will provide $30 million to help Ukraine acquire non-lethal equipment, Prime Minister Fumio Kishida said, according to public broadcaster NHK.
Kishida made the announcement Tuesday at a joint news conference with Ukrainian President Volodymyr Zelensky during his surprise visit to Kyiv, NHK reported.
"Japan will continue providing seamless support," to Ukraine "until peace returns to its beautiful land," Kishida was quoted as saying by NHK. 
Kishida's unexpected trip to Ukraine Tuesday was announced as Chinese leader Xi Jinping held talks with Russian President Vladimir Putin in Moscow.