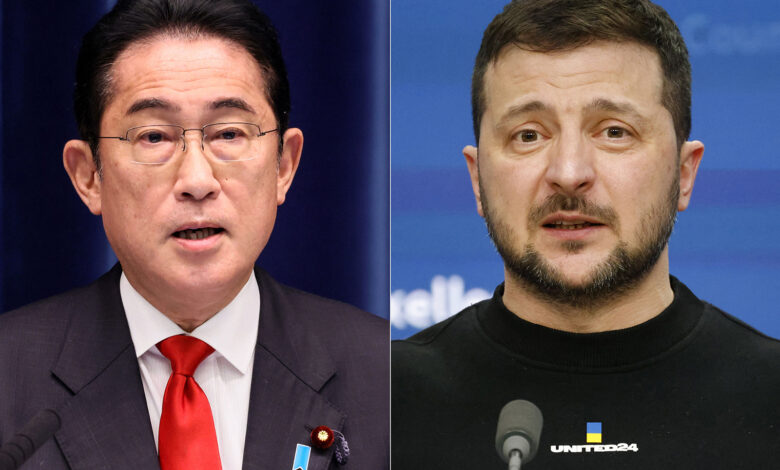 Japan's Foreign Ministry has confirmed that Prime Minister Fumio Kishida will meet with Ukrainian President Volodymyr Zelensky in Kyiv on Tuesday.
In a statement, the ministry said Kishida would express Japan's "solidarity and unwavering support for Ukraine" and "his respect for the courage and perseverance of the Ukrainian people standing up to defend their homeland."
"Prime Minister Kishida will resolutely reject Russia's aggression against Ukraine and unilateral changing of the status quo by force, and reconfirm his determination to uphold the international order based on the rule of law," the ministry's statement said.
Kishida's surprise trip comes as Chinese leader Xi Jinping holds talks with Russian President Vladimir Putin in Moscow.
His visit will be the first time a Japanese prime minister has visited a country or region with ongoing fighting since World War II, according to public broadcaster NHK. It will also be the first visit to Ukraine by an Asian member of the G7 grouping and the first by a United States ally in the region.
The dual visits by Kishida and Xi underscore deep divisions in northeast Asia toward the war in Ukraine, with Japan pledging substantial aid for Kyiv, while China remains a lone voice supporting an increasingly isolated Putin — now a global pariah and suspected war criminal.
Kishida will travel to Poland on Wednesday, the ministry added in its statement.