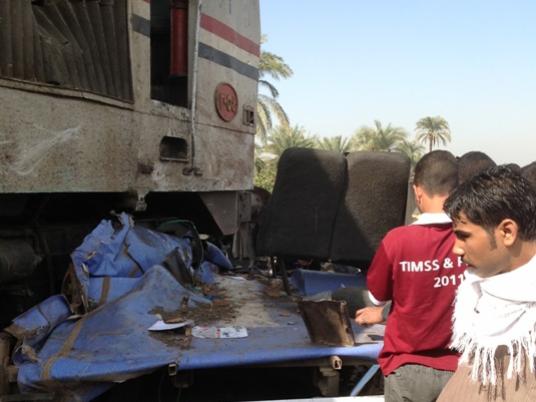 As bookmakers circle Tom Hiddleston as the candidate most likely to become the next James Bond, fans have come up with an alternative suggestion — and it's someone who's already got a resumé filled with secret agent roles.
Current James Bond actor Daniel Craig has been on the job for ten years. In the lead up to October 2015's "Spectre," and despite having another film on his contract, he said he wanted out, weary of the films' physical demands, stoking speculation as to who'd become the next Bond.
At the time, one popular suggestion was that of Idris Elba.
Bond has not yet been played by a person of color, but Elba had already distinguished himself with a number of authoritative roles: "The Wire," "Prometheus," "Luther," "Pacific Rim" and, just as Bond speculation was mounting, the hotly-tipped "Beasts of No Nation."
Seven months on and Tom Hiddleston is now odds-on for the part, said to have met with franchise producer Barbara Broccoli and current director Sam Mendes. The likes of "Crimson Peak," "High-Rise," "Thor" and TV series "The Night Manager" suggest he'd bring the magnetism and intensity required.
But the apparent certainty of Hiddleston-as-Bond hasn't stopped Twitter users from having some fun with the casting process, sharing possibilities via a #NextBond hashtag over the weekend.
It's Gillian Anderson who emerged as a surprise favorite, and one acknowledged by the "X-Files" actress herself (as spotted by The Daily Dot among others).
So let's imagine that the next Bond is not James, but Jane (or Gill). Could it really happen?
She might not be associated with action movies, but neither was Timothy Dalton before "License to Kill" and "The Living Daylights," nor Geena Davis before her standout turn in action classic "The Long Kiss Goodnight."
And she's proved adept at playing incisive, nuanced, tough decision makers with engaging humanity — a vengeful assault victim in "Straightheads," a murderer's therapist, accomplice and then target in "Hannibal," the authoritative Detective Inspector of "The Fall" among them.
But if age is the Bond franchise's ultimate leveller, prompting Craig's early retirement and ruling out Anderson's junior in Elba, it might be time for Twitter's flight of fancy to end.
Still, there are other ways to be a Bond these days: Henry Cavill returned us to the Roger Moore era in "The Man from UNCLE," Colin Firth became Bond-as-mentor in "Kingsman," and Elba himself was a loose cannon agent in 2016's "Bastille Day"; there was the betrayed Gina Carano in "Haywire," and Saorise Ronan as an agent's daughter in "Hanna."
Perhaps Anderson will join them in a Jane Bond film of her own.