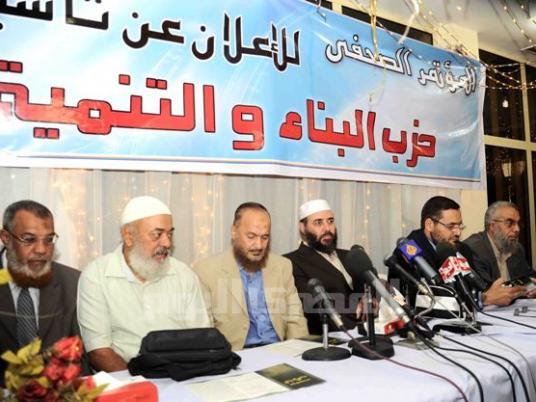 The Jama'a al-Islamiya's political wing, the Construction and Development Party, has voted to authorize the group's Shura Council to form alliances in the upcoming parliamentary elections, said party leader Aboud al-Zomor on Thursday.
Zomor told Al-Masry Al-Youm that the party supports forming an alliance with the Strong Egypt Party headed by former presidential candidate Abdel Moneim Abouel Fotouh, and the Omma Party headed by disqualified presidential candidate Hazem Salah Abu Ismail for the slate system seats. The party is also interested in coordinating with the Muslim Brotherhood's Freedom and Justice Party in the race for the independent seats.
He hopes that Islamists work together so as not to divide their votes as happened with the presidential elections, Zomor said.
The Jama'a al-Islamiya is planning to campaign forcefully in all governorates because the group did not achieve an appropriate number of seats in the last parliamentary elections, the political leader continued.
Jama'a al-Islamiya spokesperson Mohamed Hassan said the group has formed a list for its candidates that will be announced "at the right time."
Edited translation from Al-Masry Al-Youm