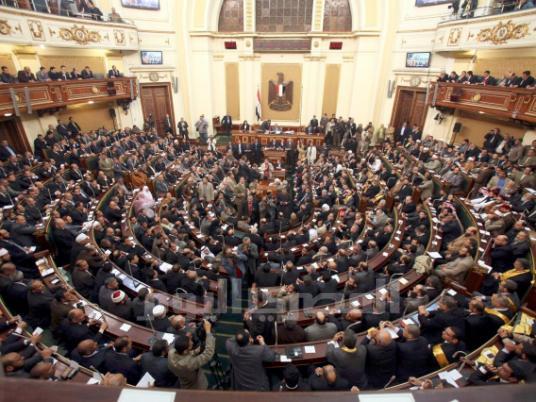 Jama'a al-Islamiya has released the names of its preferred candidates for the non-parliamentary half of the constituent assembly that will draft Egypt's new constitution.
From its party, the Islamist organization selected Hany Abdel Nour, Mohamed al-Saghir, Abdel Akhir Hammad, Eng Osama Hafez and Judge Nagy Derbala, according a public statement.
Its other selections included Judge Tarek al-Bishry, who supervised the Constitutional Amendments Committee in March 2011; Judge Hossam al-Gheriany, the head of the Supreme Judicial Council; Fahmy Howaidy, a journalist; Mohamed Hassan, an Islamic preacher; Amr Hamzawy, a liberal MP; Amr el-Shobaki, a political analyst; Wahid Abdel Meguid, the head of the Freedom and Justice Party-led Democratic Alliance; and Farouk Gowaida, a poet.
Jama'a al-Islamiya has not yet announced who it will support for the parliamentary half of the constituent assembly.
According to the March 2011 Constitutional Declaration, the elected Parliament is tasked with forming a 100-strong assembly to write Egypt's new constitution.

Over the last few weeks, political forces argued over what percentage of the constituent assembly should be determined by the Islamist-dominated Parliament. Islamists have said a majority of seats should go to MPs, while liberal and secular parties have called for more representation from outside Parliament.
A joint session of both chambers of Parliament last Saturday split the assembly's seats in half between MPs and non-MPs.
The Islamist organization and its party have also not yet decided to back a candidate in the presidential race slated for 23 and 24 May, said Mohamed Hassan Hammad, head of the group's consultative council. He added that they will wait for candidate registration to end before selecting the best runner.