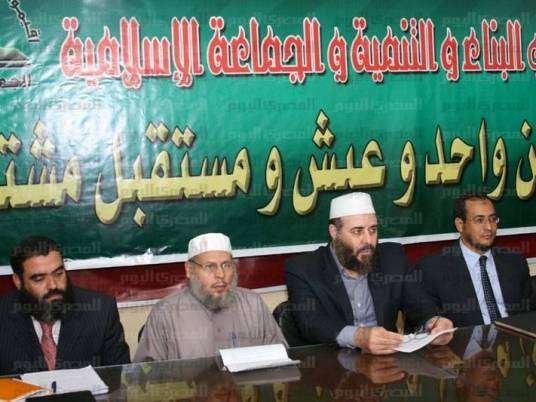 Jama'a al-Islamiya said in a statement it has launched a campaign to confront extremist thought and attacks that the country had witnessed recently following the removal of the Muslim Brotherhood's Mohamed Morsy from presidency last year.
"No to Excommunication, no to Explosions," the campaign's motto, involves holding lectures, distributing literature that reflects the group's experience in combating extremism.
The statement said the campaign was launched due to "the occurrence of several explosions and the exacerbation of excommunication thoughts that considers large sectors of the police, army and people as infidels."
The group said it launched the campaign for fear that the youth, including Muslim Brotherhood and Morsy supporters would be drawn to violence."
The group led a bloody campaign against security forces in the 1990s and was behind the death of 62, including 58 tourists, in Luxor in 1997. The group later renounced violence and established its first political party after the 2011 uprising.
Edited translation from Al-Masry Al-Youm