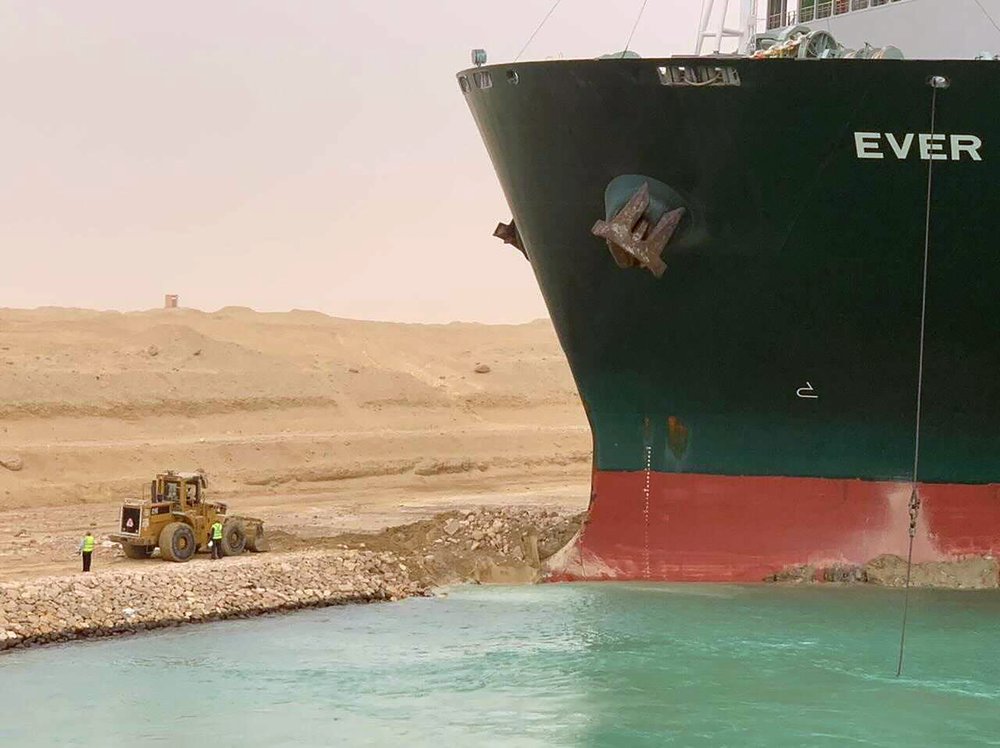 Actor Iyad Nassar has finished filming "Six Days", a documentary about the efforts of the Suez Canal Authority and the Egyptian government to float the stranded "Ever Given" ship in the Suez Canal in 2021 – the title referring to the length of time it took.
The 18 minute film is produced by the DS+ company, in cooperation with the Suez Canal Authority.
The documentary is scheduled to be shown at the Suez Canal Authority's celebration of the flotation of the stranded ship on Wednesday, in the presence of dozens of officials, public figures and guests from a number of countries around the world.
It is directed by Wael Farag, scripted by Mohieddin Ahmed Wahba Adel, with the Photography director as Mohamed Abdel Raouf and production director Mohamed Hosny.
On Monday evening, dmc channel showed the documentary film "Ever Given, 6 Days that Shook the World", the latest work of the documentary film unit at the United Media Services company.
The documentary said March 23, 2021, began as a normal day in the shipping channel of the Suez Canal until the suddeny stranding of the Ever Given cargo ship suspended the flow of movement in the most important navigational artery in the world – leading to a rise in fuel prices globally.