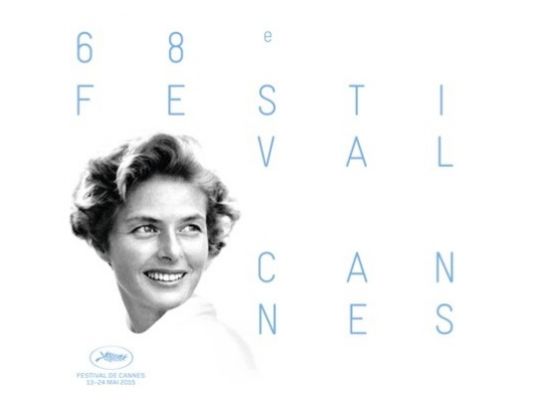 Italy is hailing its best turnout of homegrown cinema at Cannes in 20 years as a sign of new life in an industry that had lost luster since the days when Rome was dubbed "Hollywood on the Tiber".
Four Italian films are in competition at the world's most prestigious film festival, which closes on Sunday. The culture ministry says this is Italy's strongest showing since 1994.
Culture minister Dario Franceschini said the selection showed Italian cinema was regaining the power it had during the country's economic boom after World War Two, when a generation of directors including Federico Fellini won worldwide acclaim and Cinecitta' studios brought stars to Rome.
Matteo Garrone's action fantasy "Tale of Tales", Paolo Sorrentino's sonorous old-age flick "Youth" and Nanni Moretti's semi-autobiographical "My Mother" are in the main competition, while Roberto Minervini's "The Other Side" shows in the Un Certain Regard section.
The country is now well-supplied with talented filmmakers and the challenge is to export their work effectively, said Andrea Leone, who runs the film company founded by his father, Spaghetti Western pioneer Sergio Leone.
"During the past couple of years, we have had a rebirth," said Leone, citing Sorrentino's Academy Award for 2013's "The Great Beauty" as a moment of international recognition.
Garrone and Sorrentino were right to shoot their Cannes candidate films in English and cast international stars like Salma Hayek and Michael Caine, Leone said.
"We need to make international films like Garrone's and Sorrentino's. They have all the trappings of international cinema," Leone said. "We need to start to export our films, just like they did in the golden years of our cinema."
Leone said people will go to see good films in any language, but filming in English made it easier to appeal to a bigger audience because dubbing films is uncommon in large English-speaking cinema markets like the United States and Britain.
But amid the celebration, Moretti was quoted saying the turnout at Cannes was thanks to individual directors and producers, and Italy's cinema industry was "distracted".
Culture minister Franceschini said the director was right that "in Italy there have been years and years of negligence and scant interest in Italian cinema" but tax incentives and state funding for the arts promoted by his government have turned the tide.
The new incentives raised the overall tax credit for the cinema and audiovisual industry by 5 million euros ($5.58 million) and the tax credit ceiling for international productions filmed in Italy from 5 million to 10 million euros.