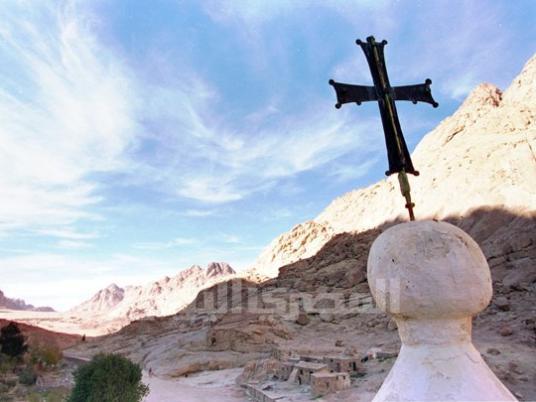 Ambassador of Egypt to Rome Hesham Badr said that Italian tourism in Egypt will see a boost following the first successful visit by a religious delegation from Italy, headed by the Bishop of the Italian city of Viterbo, to the trail of the Holy Family in Egypt which ran from June 17 to 21.
In a press statement, Badr said that visit was a prelude to a series of visits from Italy to Egypt to the old Cairo churches and the historic monasteries of Wadi al-Natroun, planned over the next few months.
He added that the Egyptian Embassy in Rome, in cooperation with the Ministry of Tourism, hosted tour guides of the Catholic pilgrimage on introductory tours ahead of organizing visits of actual Italian tourists.
Badr added that the meeting of Pope Tawadros II with the Italian pilgrimage  members during their visit and the warm reception they received by the Tourism Promotion Authority had a great impact on forming a positive impression by Italian tour operators as well as Italian media.
ANSA, AGESSIR and major Italian newspapers such as "Il Messaggero" reported on the visit, which contributed to highlighting Egypt's cultural diversity and the security and safety enjoyed by tourists, according to Badr.
Badr announced that the embassy launched in Italy a number of initiatives in cooperation with the Ministries of Tourism, Culture and Antiquities to promote visits to the Holy Family path. A Coptic icons exhibition was inaugurated at the Pope's residence in Viterbo, a suburb of Rome, on Sunday, in the presence of Culture Minister Enas Abdel Dayem. The exhibition will end on Thursday, he said.
The Catholic Church announced earlier that an Italian delegation of 50 tourists will visit Egypt on June 17 to follow in the footsteps of the Holy Family, after the country was recognized by Pope Francis as a pilgrimage site for Christians all over the world, similar to the Holy Land in Palestine.
The delegation visited five blessed spots of the Holy Family journey program up until 21 June 2018. They also visited the ancient churches in Egypt including the Church of the Virgin in Maadi and a number of monasteries of Wadi al-Natroun.
The "Journey of the Holy Family in Egypt" program was created by the Ministry of Tourism to try and expand Egypt's touristic attractions. The program represents a fascinating artistic reenactment of the religious story of Virgin Mary, Jesus and Joseph's journey through Egypt while fleeing from King Herod in Palestine.
It aims to put Egypt on the map as a Christian tourist attraction.
The Flight to Egypt recounts the story of an angel who appeared to St. Joseph in a dream telling him to flee to Egypt along with May and baby Jesus. The program will retrace the route the three took during their escape.
Edited translation from Al-Masry Al-Youm