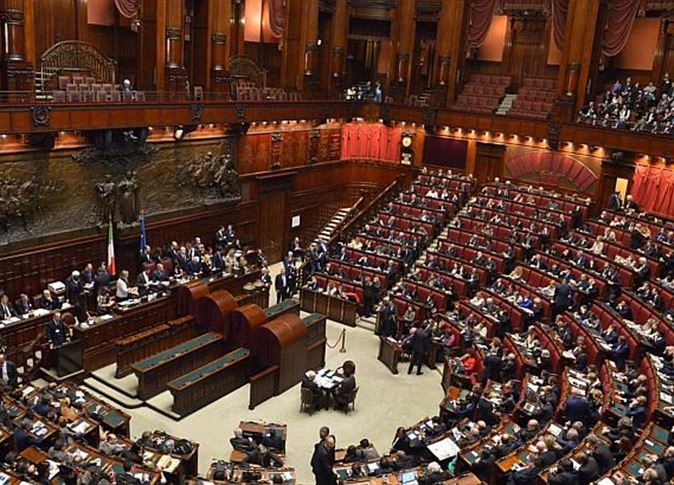 Italian Senator Lucio Barani, who heads the Liberal Popular Alliance party, has openly criticized the Italian Foreign Ministry's recent decision to issue a travel warning for Egypt, calling for it to be lifted.
Barani made the comments at a Cairo press conference on Sunday as part of his visit to Egypt with an Italian delegation of politicians and businessmen seeking to improve relations between the two nations.
The delegation met with the Egyptian European Business Council, headed by Mohamed Aboul Enein, for discussions on the return to normal diplomatic and business relations in the wake of the much-publicized murder of Italian student Giulio Regeni earlier this year.
Barani urged the Italian Foreign Ministry to remove its travel warning for Egypt, insisting that Egypt is not an "unsafe" country. He pointed out that the Italian foreign minister and his son are currently in Egypt and can therefore attest to how safe it is.
The Italian senator also commented on the ongoing investigation into the Regeni case, saying that he has kept a close eye on developments over the past few months. He said that he is happy with the Egyptian government's efforts to move the investigation along, stressing his confidence in the Egyptian government's efforts to identify the true culprits.
The Italian senator went further, saying that, in his view, the Egyptian government "far from being involved" in Regeni's death. In April, the senator said the murder was the work of forces seeking to destroy relations between Egypt and Italy, according to the Middle East News Agency.
Regeni, a graduate student at Cambridge University, disappeared on January 25, his dead body found in early February by the side of the Cairo-Alexandria desert road. His body showed signs of severe torture, sparking speculation that he may have been killed by Egyptian security services. The Egyptian government has denied the involvement of its security servces and vowed to find the true culprits.
Relations between the two countries have deteriorated since then, and last month the Italian Senate voted to stop supplying Egypt with spare parts for their F-16 warplanes. In April, Italy summoned its ambassador back to Rome to discuss the Regeni case.
Barani said he does not condone Italy's behavior regarding the Regeni case and remains openly critical of it.
Aboul Enein said that this visit from Italian officials was co-ordinated with friendly sentiments and that he greatly appreciates Barani's apparent love for Egypt and its culture and for his cooperation to make this conference happen.
Aboul Enein said the aim of the visit is to counteract some of the false information currently circulating regarding the security situation in Egypt. He said that Egypt is safe and secure, contrary to the impression given on social media and through news media.