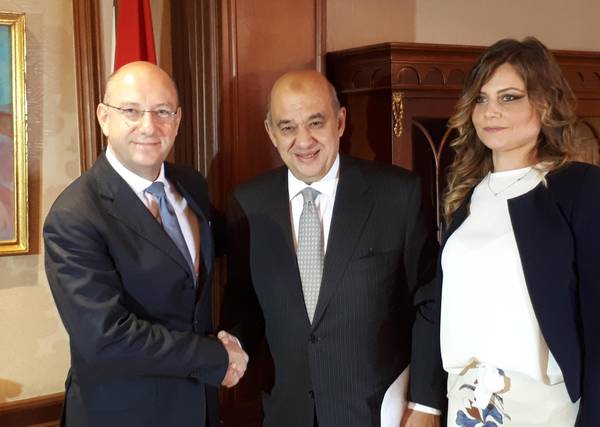 Tourism Minister Yehya Rashed met the president and vice president of the Italian Federation of Tourism Associations (FIAVET), Jacopo De Ria and Ivana Jelenic, in Cairo Wednesday.
The minister discussed ways to stimulate tourism between the countries and cooperation between the Egyptian Tourism Ministry and FIAVET.
The two sides agreed to hold a meeting with FIAVET's board of directors in November, noting that it will attract the attention of Italian tourism companies.
De Ria affirmed that FIAVET intends to promote Egypt as a tourist destination and put the country at the top of its tourism programs in the coming period.
He pointed out that Egypt was the first country he visited when he began his career in tourism, and hence it has a "special place in [his] heart".
According to figures announced by Italian news agency ANSAmed, Italian tourism in Egypt rose 70% in the first six months of 2017, compared to the same period last year.
Egypt has been struggling to recover the badly-affected tourism sector, after years of political turmoil following the 25 January Revolution.
The effects were exacerbated by the downing of a Russian plane in 2015, which killed all 224 passengers and crew on board — most of them Russian tourists.
Remains of a Russian airliner which crashed in central Sinai on October 31, 2015. (via Al-Masry Al-Youm)
A number of countries have issued safety warnings, and even travel bans, for flights to Egypt.
Security measures and equipment at Cairo International Airport have been updated over the past few months, including the installation of x-ray devices in roads leading up to the airport.
Last month, a Russian airport security delegation inspected the airport. However, a specific time frame on when direct flights to Egypt will resume has yet to be identified.
Cairo International Airport did, however, pass a US National Transportation Safety Board inspection in earlier in July.
Edited Translation from Al-Masry Al-Youm