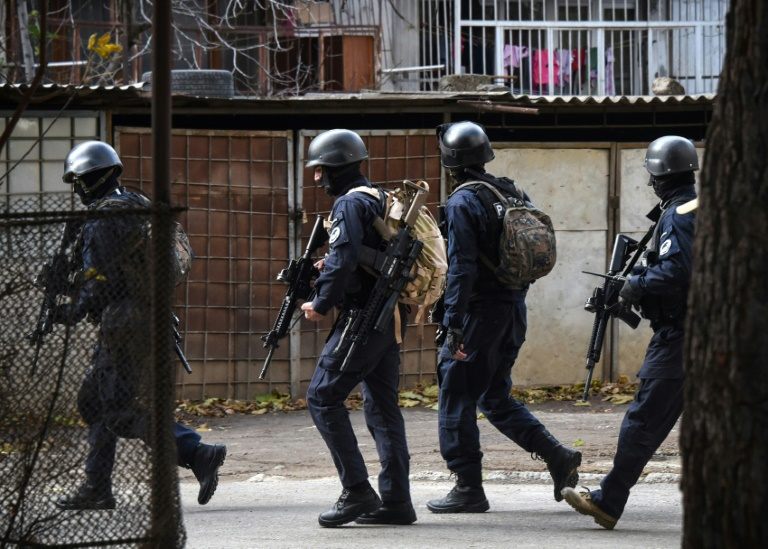 A Chechen warlord suspected of organizing the 2016 suicide bombing at Istanbul's airport may be among those killed last week during a counter-terror operation in Tbilisi, Georgia said Monday.
"We suspect that maybe it's (Akhmed) Chatayev," the spokeswoman for Georgia's security service, Nino Giorgobiani, told AFP.
Media reports had already suggested that the one-armed leader of an Islamic State group cell in Istanbul was killed during Wednesday's operation on the outskirts of the Georgian capital.
"We can only give a definitive answer after experts conclude their work," Giorgobiani said, adding that "the relevant United States agencies joined in with the investigation."
Authorities said one suspected member of a "terrorist group" was arrested and three more were killed on Wednesday during the operation in Tbilisi's suburban Isani district.
Georgia's security service has said it was working to identify the group, with the help of international counter-terrorism organizations.
In an earlier statement, Giorgobiani said that the three men "refused to surrender, opened fire with automatic rifles and threw hand grenades at counter-terrorist units," killing one serviceman and wounding four others.
Turkish media have identified Chatayev as the organizer of the June 2016 triple suicide bombing at Istanbul's main airport in which forty-seven people were killed and 200 wounded.
Forty-six suspects went on trial in connection with the case earlier this month. The three bombers are believed to be from Russia, Uzbekistan and Kyrgyzstan and entered Turkey from Syria's Raqqa, IS's de-facto capital at the time.
Chatayev, who reportedly found accommodation for the bombers, was in 2015 put on a terror blacklist by the US Treasury and the UN Security Council for his allegiance to IS and Al-Qaeda.
Georgia has no recent history of major terror attacks.
Some 50 Georgians are believed to be fighting alongside IS extremists in Syria and Iraq, officials have said.
Most are ethnic Chechen Muslim minority residents of the Pankisi valley in the country's northeast, which has developed a reputation as a jihadist hotbed.