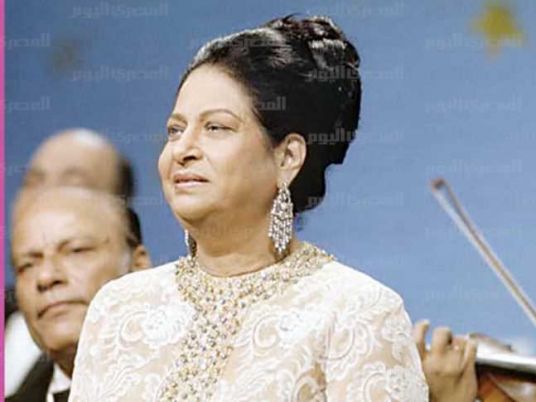 Israeli television revealed on Thursday its plan to commemorate the death of the Star of the East, Umm Kalthum, through a set of programs to be aired over the coming week.
The Israeli TV said it plans to display the programs on Channel 33.
The Israeli Radio and Television described Umm Kalthum as 'the voice of Egypt', adding that programs commemorating her death should begin next Sunday.
On Monday evening, the channel will broadcast "La Ya Habiby" song and on Wednesday evening, "Al-Atlal".
A program called "Ghanily Ghanny" (Sing for me) will feature her songs on Friday.
A musical performance telling the story of Umm Kalthum's life will take place on February 16 at the main theater of the city of Herzliya.
The price of the theater ticket as announced on its official website stands at 80 Shekels (almost LE400).
The performance will start at 8.30 pm and continue for an hour and 20 minutes.
The show is directed by Yigal Ezrati. Actress Galit Giat plays the role of Umm Kalthum, while actor George Eskandar plays poet Ahmed Ramy.
Edited translation from Al-Masry Al-Youm