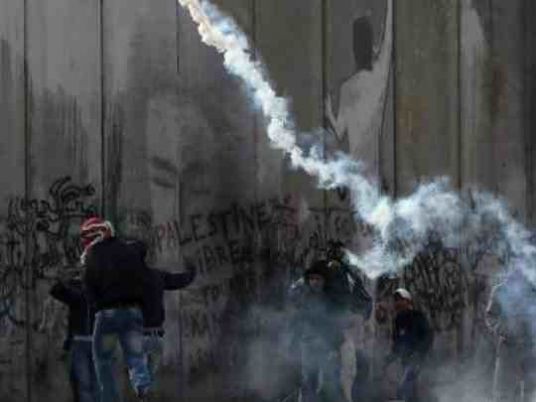 Dozens of Israeli settlers descended upon Joseph's tomb on Wednesday in the city of Nablus, north of the West Bank, Egypt's state MENA news agency reported.
A number of buses laden with settlers unloaded at the shrine's premises guarded by Israeli forces to hold religious rituals, security sources told MENA.
The city of Nablus is under the control of the Palestinian Authority, and has been a focal point for Israeli-Palestinian violence in the past.
In a related context, Israeli troops arrested a number of Palestinians north of Hebron, exposing dozens of school students to tear gas fired during clashes south of the city.
Another Palestinian, Mohamed Nasser Khaddour, 23, was arrested west of Jenin for infiltrating the 1948 Arab-inhabited territories in Israel.
Edited translation from MENA