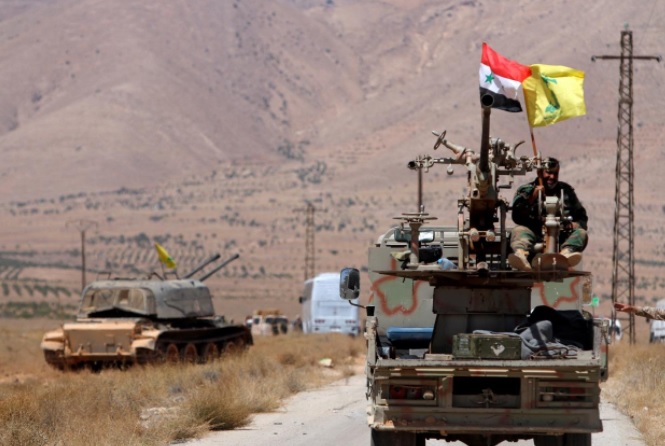 JERUSALEM (Reuters) – Israeli soldiers at the Lebanese border opened fire at suspected Hezbollah activists on Saturday, the military said, the first such incident since Israel launched a crackdown this week on cross-border tunnels into its territory.
Lebanon said Israeli soldiers had fired in the air when they were surprised by a Lebanese army patrol on the Lebanese side.
There were no immediate reports of casualties.
Israel said three people who were "apparently Hezbollah activists" approached its forces on the Israeli side as they carried out an operation to shut down tunnels that Israel has said were dug across the border by the Lebanese group.
"Troops fired toward the suspects in accordance with the standard operating procedures. The three fled. The work in the area continues as usual," the Israeli military said in a statement.
Lebanon's state-run National News Agency said the Israeli soldiers shot into the air when they saw a Lebanese army patrol near the border demarcation, known as the "Blue Line".
"Israeli enemy soldiers shot into the air following their deployment near the Blue Line in Kroum al-Sharaqi region to the east of Meis al-Jabal village," NNA said.
The Israelis "were surprised, due to thick fog, by a routine Lebanese army patrol inside the Lebanese territories", it added.
Israel's military said on Tuesday it had found a number of passages dug across the Israel-Lebanon border to be used for carrying out attacks inside Israel. It sent mechanical diggers, troops and anti-tunneling equipment there to shut them down.
The situation has so far remained calm on both sides of the border. But the Israeli operation has brought renewed attention to a frontier across which Israel and Hezbollah fought a war in 2006.
The Israeli military has said its activity would, for now, stop on the Israeli side of the border. But an Israeli cabinet minister said on Friday that Israel was prepared to take action in Lebanon against cross-border tunnels if deemed necessary.
The United Nations peacekeeping Interim Force in Lebanon (UNIFIL), confirmed the existence of a tunnel near the "Blue Line" on Thursday, describing it as a "serious occurrence".
Reporting by Maayan Lubell in Jerusalem, Dahlia Nehme in Beirut; Editing by Alexander Smith and Edmund Blair