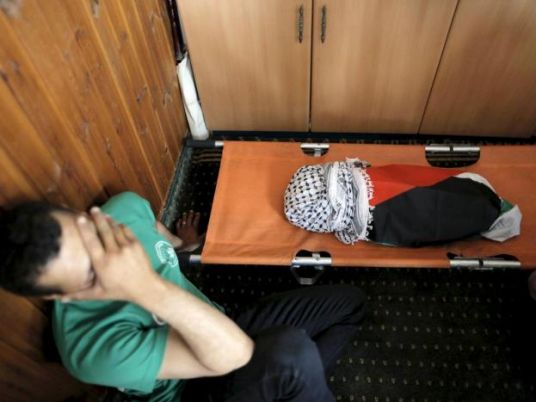 Prosecutors in Israel on Wednesday charged 13 people with inciting violence and terrorism after a wedding video showed far-right Jews dancing with guns and knives and guests mocking the death by arson of a Palestinian toddler.
The amateur video of the wedding in Jerusalem in December was broadcast on Israeli television, causing an outcry. Prime Minister Benjamin Netanyahu said its "shocking images show the true face of a group that constitutes a danger" to Israeli society.
Court officials in Jerusalem said 13 wedding participants — including the bridegroom — were indicted on Wednesday on charges of inciting violence or terrorism.
The crimes carry a penalty of up to five years' imprisonment. Pleas have yet to be entered.
In the video, one dancing celebrant stabbed a picture of 18-month-old Ali Dawabshe while others waved assault rifles, knives and what appeared to be a petrol bomb. Wedding songs contained lyrics such as "the mosque will burn" and "the mosque will explode".
The boy and his parents died after their home in the village of Duma in the occupied West Bank was set ablaze in July 2015. A 21-year-old Jewish settler was charged last January with racially motivated murder, and a second Jewish defendant, a minor at the time of the incident, was charged as an accessory.
Palestinians have long complained about attacks and harassment by far-right settlers in the West Bank and accused Israel's right-wing government of not doing enough to rein them in.
Netanyahu, who has been dealing with a more than year-long wave of Palestinian street attacks, has pledged to take "firm action against terrorism, no matter who its perpetrators are".