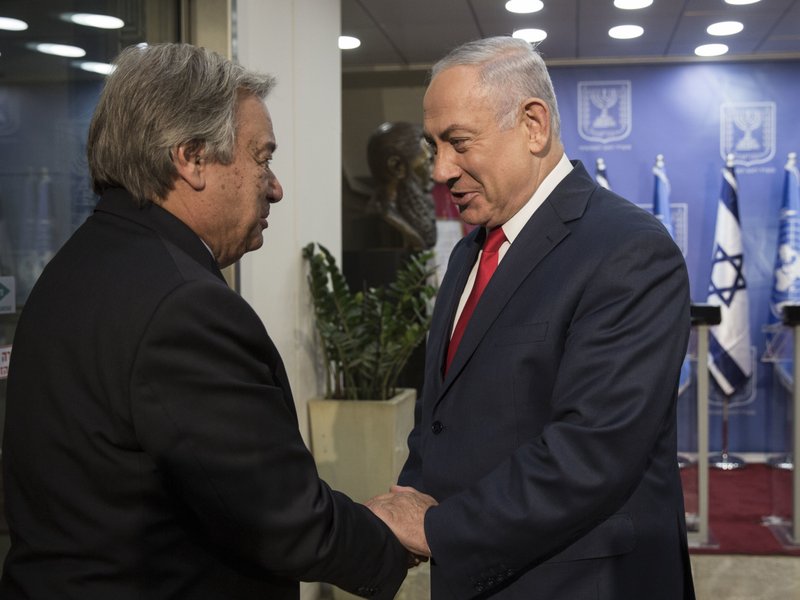 Israel's prime minister says he will never uproot any West Bank settlement, remarks that infuriate the Palestinians at a time when the United States is trying to revive peace talks.
Benjamin Netanyahu said during a ceremony in the settlement of Barkan on Monday night that Israel has returned to the land of the Jewish forefathers "for good."
He says there "will be no more uprooting of settlements in the Land of Israel."
Netanyahu's comments came days after White House adviser Jared Kushner met with Israeli and Palestinian leaders. The Palestinians seek all of the West Bank as part of a future independent state and say all settlements are illegal.
Palestinian president's spokesman Nabil Abu Rdeneh denounced Netanyahu's statement and called on the US "to deal with these provocations."