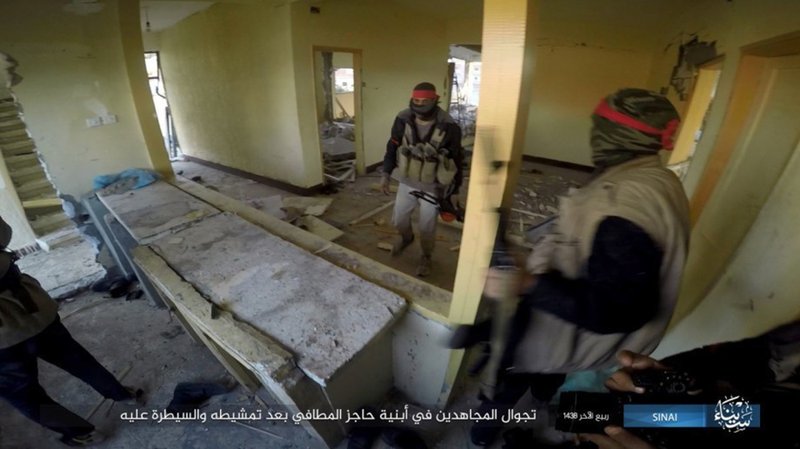 Israel shut down its only cargo crossing with the Gaza Strip on Tuesday in response to continued Hamas hostilities, even after it agreed to a cease-fire ending 24 hours of intense fighting.
Defense Minister Avigdor Lieberman said Israel will cease transferring gas and fuel through the Kerem Shalom crossing until next Sunday but will allow food and essential medication to cross. He also said Israel was tightening its naval blockade to limit Palestinians from sailing beyond 3 nautical miles off the Gazan coast. Israel previously allowed sailing until 6 nautical miles.
Even after Hamas, Gaza's militant rulers, agreed to a cease-fire late Saturday, incendiary kites and balloons have continued to float from Gaza into Israel setting off damaging fires to farmlands.
Israel pounded Hamas targets on Saturday in its most massive bombardment since the 2014 war, while militants fired dozens of rockets toward Israel that halted daily life in the area. Two Palestinian teenagers were killed in an Israeli airstrike in Gaza City, while four Israelis were wounded from a rocket that landed on a residential home in Sderot.
Israel says it has no interest is engaging in another war with Hamas, but says it will no longer tolerate the Gaza militant campaign of flying incendiary kites and balloons across the border that have ignited fires damaging Israeli farms and nature reserves. On Sunday, Israel says it discovered a falcon to which Gaza militant tied an incendiary device meant to set fires. It appeared to be the first case of Gaza militant using animals to attack Israel.
Israel and Egypt have maintained a blockade on Gaza for over a decade in an attempt to weaken Hamas. The blockade has caused widespread economic hardship. Israel says the naval blockade is necessary to protect its citizens from weapon smuggling.
The weekend's violence came after months of near-weekly border demonstrations organized by Hamas aimed in part to protest the Israeli-Egyptian blockade of Gaza. Over 130 Palestinians have been killed by Israeli fire since the protests began on March 30.
Israel says it is defending its sovereign border and accuses Hamas of using the protests as cover for attempts to breach the border fence and attack Israeli civilians and soldiers.