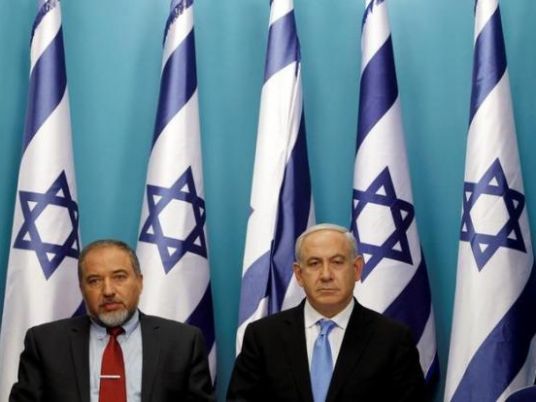 Israeli ultranationalist Avigdor Lieberman said he supports a two-state solution to the conflict with the Palestinians after he was sworn in as defense minister on Monday.
Lieberman is a West Bank settler and one of Israel's most polarizing politicians. He has stoked controversy in the past with incendiary remarks about the Palestinians and Israel's Arab minority.
But in a statement to reporters after parliament approved his appointment, Lieberman said he supports "two states for two peoples."
The defense portfolio was previously held by former military chief Moshe Yaalon, who resigned last week following talks to expand the government by adding Lieberman's Yisrael Beiteinu party.
The move solidifies Prime Minister Benjamin Netanyahu's parliamentary majority but comes at the risk of antagonizing the international community and the Israeli military. His Cabinet is dominated by religious and nationalist hard-liners opposed to Palestinian statehood.
In his own remarks after Lieberman was sworn in, Netanyahu said a 2002 initiative by Arab states that promised peace and recognition of Israel in exchange for the creation of a Palestinian state "includes positive elements that can help revive constructive negotiations with the Palestinians."
Netanyahu said Israel is "willing to negotiate with the Arab states with revisions to that initiative so that it reflects the dramatic changes in the region" since it was presented. He said it would include the "goal of two states for two peoples."
Lieberman said he agreed with Netanyahu that there are some "very positive" elements in the initiative that could make for a "serious dialogue with all the neighbors in the region."