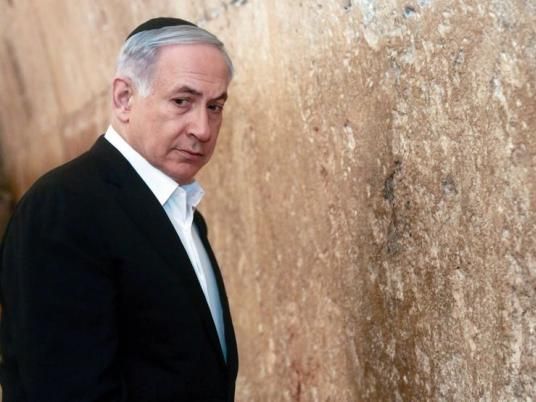 Israel reopened its embassy in Cairo on Wednesday, four years after mob attacks forced its closure, the ambassador's deportation and later, the evacuation of its staff.
Israeli newspaper Yediot Ahronot said the unfavorable circumstances have forced a limited number of staff to operate from the ambassador's residence.
According to the newspaper, "From now on, the ambassador's residence will be officially recognized as the Israeli Embassy building until a new building is constructed."
It said a delegation from the Israeli foreign ministry arrived in Cairo to celebrate the inauguration.
"After the ceremony, the raising of the Israeli flag and the speeches, the embassy's placard with the emblem of the State of Israel was unveiled and the event came to a close with the singing of the Israeli and Egyptian national anthems," said the newspaper.
It quoted Dori Gold, director general of the Israeli Foreign Ministry as saying "Under the leadership of Prime Minister Benjamin Netanyahu and Egyptian President Abed Fattah al-Sisi, we managed to thwart off the threats and we are working together towards stability and prosperity in the Middle East."
Egypt and Israel signed a peace treaty in 1979, ending wars since 1967.
Calls to rescind the treaty surged following the ouster of former president Hosni Mubarak in 2011. Popular pressures and consecutive bombings forced Egypt to stop pumping natural gas to Israel via its Sinai pipeline.
Occasional protests and ransacking have occured in the embassy's vicinity since the 2011 uprising. Some protesters were killed in clashes with security there and others stood trial over charges of sabotage.