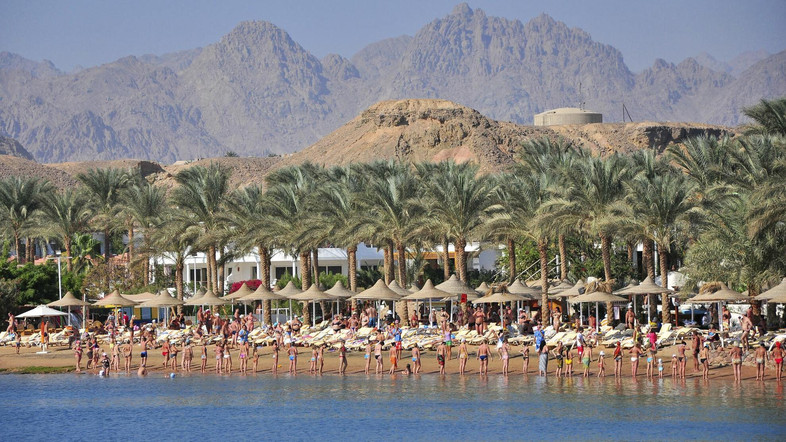 On Wednesday, the Israeli National Security Agency announced that the terrorism threat levels at the beaches of Sinai and Sharm el-Sheikh have been reduced from level one to three.
A Tweet from the spokesperson for the Israeli Prime Minister, Ofir Gendelman, announced the reduction and added that North Sinai remains at level one (high).
He added, "This issue was raised during the meeting of Israeli Prime Minister Naftali Bennett with Egyptian Intelligence Minister Abbas Kamel, where Bennett informed the Egyptian minister about this decision."
Addressing Israelis, he said that coronavirus restrictions are still in place and it is advisable to avoid leaving the country unless necessary.
__
IMAGE: This December 6, 2010 file photo captures tourists on the sandy beach at the Egyptian Red Sea resort of Sharm el-Sheikh, Egypt.