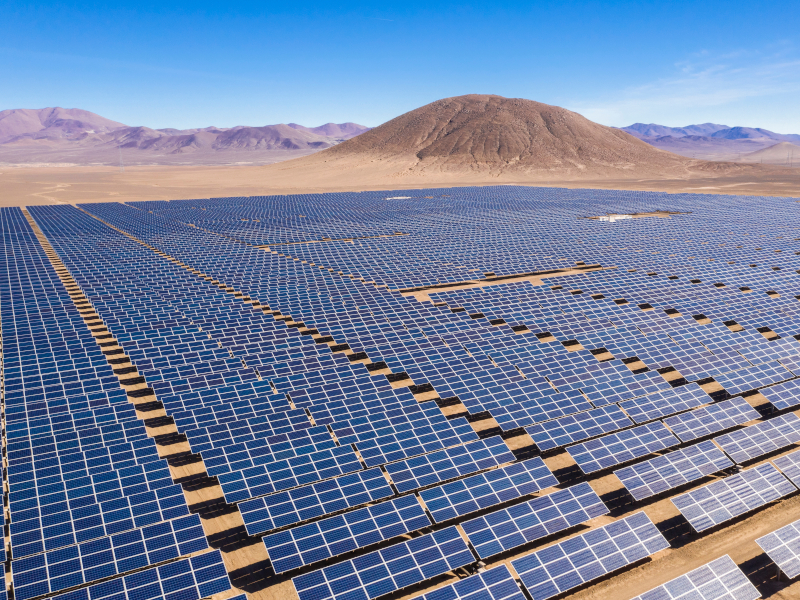 A Bloomberg report stated that Israel is in talks to build solar power plants in neighboring countries including Egypt and Jordan as part of its plans to reduce carbon emissions and boost its green technology sector.
The agency quoted Yair Pines, director-general of the Israeli prime minister's office, as saying that discussions were underway on possible joint projects in Jordan, Egypt, Greece, Cyprus and other countries.
Pines said that the sites of the projects will be built in countries with large areas of land, unlike Israel, which is densely populated. He added that it will provide its technological expertise for these projects, provided that these stations are linked to the networks of the concerned countries, which opens the way to increase the contribution of solar energy to its energy mix.
The Enterprise newspaper suggested that these countries will re-supply most of the electricity to Israel, which will help it achieve its new goal of producing 30 percent of its electricity needs from renewable sources by 2030.
"Our neighbors have lots of open land, something we don't have. We have the technology," Pines said in an interview in Jerusalem.
The Israeli army announced earlier in November that senior Israeli military officers discussed with their Egyptian counterparts increasing the presence of the Egyptian army in the Rafah area.
Egypt was the first Arab country to make peace with Israel in 1979. However, relations between the two countries can be characterized as a "cold peace", largely due to constant criticism  of Israel by Egyptian media and the general public.
Nevertheless, relations between both countries have improved in recent years.
Egypt and Israel were both signatories to the East Mediterranean Gas Forum charter in 2020, and the two are currently coordinating cooperation in natural gas and future plans to liquefy Israeli gas in Egypt for re-export.
Israeli Prime Minister Bennett met for the first time with Egyptian Intelligence Minister Abbas Kamel in August in Jerusalem. Both discussed the security situation in the Gaza Strip and Egypt's role as a mediator in the Israeli-Palestinian conflict.