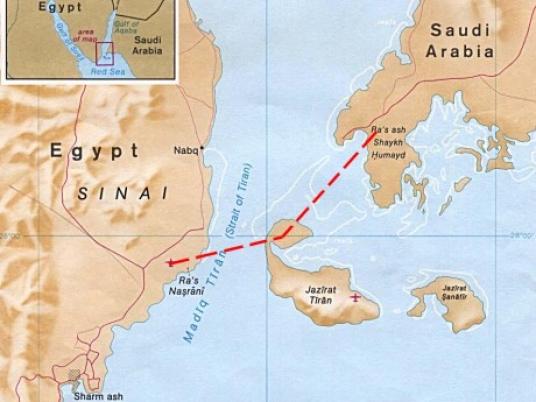 Former Prime Minister Essam Sharaf warned against Israeli attempts to disrupt the construction of a bridge linking Egypt and Saudi Arabia.


In a statement before the Shura Council's Transportation, Communications and Information Technology Committee on Monday, Sharaf called for disregarding Israel's comments about Israeli plans to establish a railway line parallel to the Suez Canal or an alternative canal.


"Israel knows quite well that its railway will not affect the Suez Canal, which is used for the transportation of 35 million containers annually, while if their railway operates at full capacity for 24 hours a day, year round, it will not carry more than 2 million containers," he said.


He said that Israel is attempting to add pressure to impede the establishment of the bridge between Egypt and Saudi out of fear that it will affect Israeli transportation projects, especially the construction of a railway line parallel to the canal.
He called for developing the Suez Canal, adding that there was a comprehensive study prepared many years ago on the development of the canal and the surrounding governorates. He added that World Bank reports have said that the Sharq al-Tafria project in the canal would provide an economic boost to Port Said.


He added that it is a big mistake for the Suez Canal to remain a mere passage for tankers and ships.
Edited translation from MENA