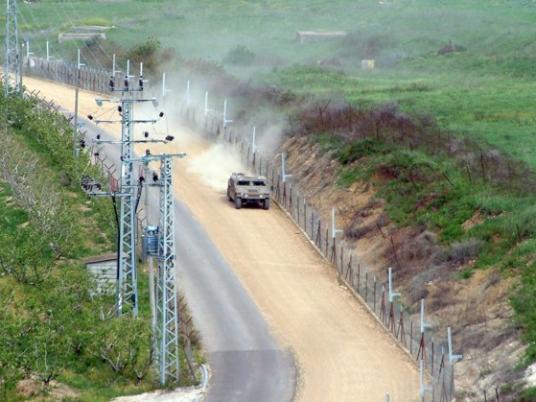 Marjeyoun (Lebanon) (AFP) –
The Israeli military fired a barrage of shells into southern Lebanon in retaliation after two Katyusha-style rockets crashed into an open field on Sunday, officials and reports said.
The attacks struck uninhabited areas of both Israel and Lebanon without causing any casualties or damage, officials on both sides said.
"About 20 shells from Israeli territory have struck the border region of Arqub after the launch of rockets against Israel this morning," a Lebanese security official told AFP.
The Israeli shelling came in response to two Katyusha-style rockets fired from Lebanon that struck an open field west of the town of Kyriat Shmona, Israeli military radio reported.
"The Israeli artillery responded to rocket attacks from Lebanon against Israel that left no victims, targeting the area where these projectiles were fired from," an Israeli army spokesman told AFP.
Tension has spiked on the border between the two countries since Lebanese troops gunned down an Israeli soldier driving near the frontier on December 16.
Israel's border with Lebanon has been largely quiet since the 2006 war with the Shiite movement Hezbollah.
The last time a soldier was killed there was in August 2010, when two Lebanese soldiers and a journalist also died.
In August, four Israeli soldiers were wounded by an explosion some 400 metres (yards) inside Lebanese territory, in a blast claimed by Hezbollah.
Last week, Hezbollah said one of its top leaders was killed near Beirut and blamed Israel for his murder — a charge denied by Israel, which warned against any retaliation.
UNIFIL troops were deployed along the border following the 34-day war in 2006 which killed some 1,200 people in Lebanon, mostly civilians, and 160 Israelis, mostly soldiers.