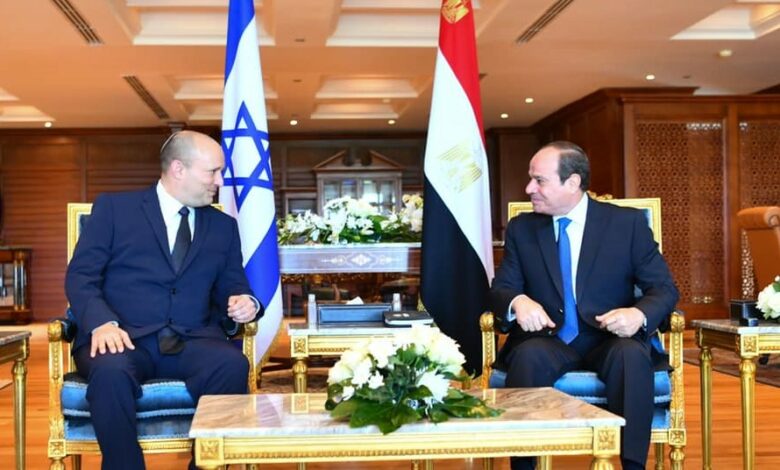 The Israeli government denied allegations that Mahmoud al-Sisi, son of Egyptian President Abdel Fattah al-Sisi, visited Tel Aviv.
On his Twitter account, a spokesperson for Israeli Prime Minister Naftali Bennet Ofir Gendelman, responded to these allegations, describing them as "completely false."
Israeli journalist and researcher Edy Cohen tweeted that President Abdel Fattah al-Sisi's son Mahmoud al-Sisi had arrived to Israel.
President Sisi met for the first time with Israeli Prime Minister Naftali Bennett in Sharm el-Sheikh in September.