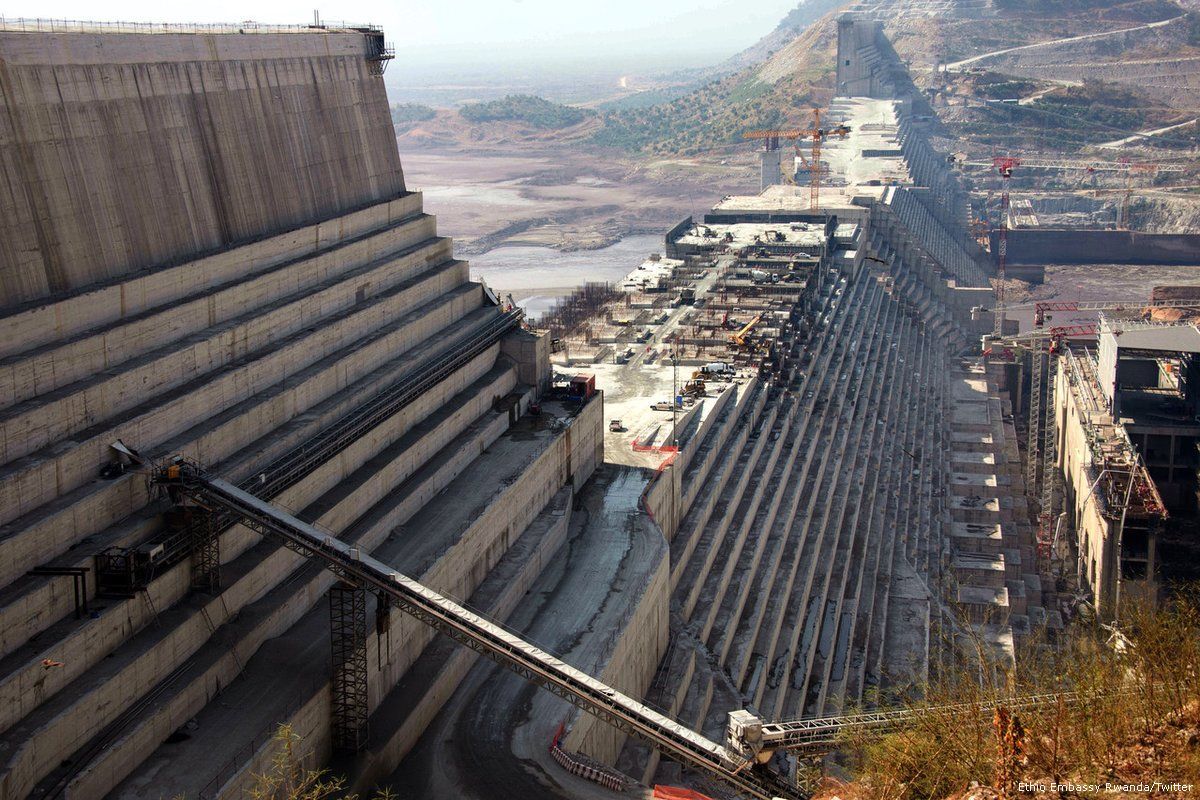 The Israeli embassy in Egypt on Sunday denied claims of Israel's involvement in the issue of the Grand Ethiopian Renaissance Dam's (GERD), calling them baseless and untrue.
The embassy added, in a statement released on Twitter, that Israel is concerned with Egypt's safety and stability in the matter.
Israel expressed the "utmost respect" for the Egyptian people and President Abdel Fattah al-Sisi.
تعرب سفارة إسرائيل في مصر عن فائق الاحترام للشعب المصري وقيادته الرشيدة بزعامة الرئيس/ عبد الفتاح السيسي وتؤكد بصورة واضحة وغير قابلة لأي تأويل أن ما تردد مؤخرًا في بعض القنوات والمقالات الصحفية عن ضلوع دولة إسرائيل في موضوع سد النهضة هو عار عن الصحة ولا أساس له.#إسرائيل #مصر pic.twitter.com/HSNdlJIOQe

— السفارة الاسرائيلية (@IsraelinEgypt) July 18, 2021
"Israel has enough water to meet its needs, and is always ready to put its expertise and expand joint cooperation in the field of water technology with Egypt," it continued.
The embassy pointed out that Israel relies on agricultural treatment methods and desalination of sea water for providing its citizens with potable water.
It further expressed its hope that the negotiations will achieve stability and prosperity for all in Egypt, Sudan, and Ethiopia.
The embassy's statement comes as Egyptian MPs and other officials allege Israel's involvement in the conflict.
Egyptian veteran diplomat and director of Bibliotheca Alexandria Mostafa el-Feki said on Tuesday that Israel has some sway on the GERD crisis, stating that it dreams of being a downstream country of the Nile River.
Feki added that this desire dates back to the era of the late President Anwar Sadat.
He also indicated that the American and Russian positions on GERD would change if Israel is convinced to support Egypt.