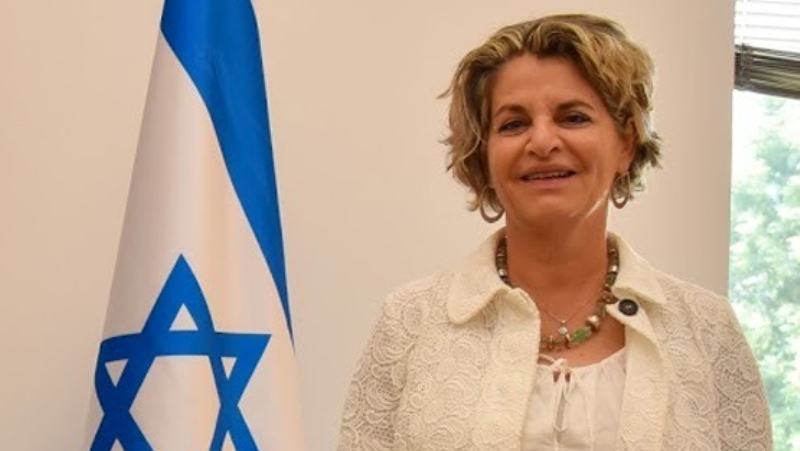 Israeli President Reuven Rivlin on Wednesday wished great success to the recently sworn-in Israeli Ambassador to Egypt, Amira Oron. President Rivlin tweeted, "I'm sure that her important mission will strengthen the key relations between Israel and Egypt and between our two people."
Ambassador Oron was first selected for the position in 2018, but her confirmation was stalled for nearly two years, as Israeli Prime Minister Benjamin Netanyahu was considering another candidate for the position.
Oron is the first female ambassador of Israel to Egypt. She previously served as Israel's Ambassador to Turkey from 2014 to 2016.
Egypt was the first Arab country to make peace with Israel in 1979. However, relations between the two countries can be characterized as a "cold peace", largely due to Israel's criticism from Egyptian media and the general public.
However, the relations between both countries have been improved in recent years. Six states including Egypt and Israel signed on Tuesday the East Mediterranean Gas Forum charter, instituting an assembly to unify natural gas exports from the eastern Mediterranean aiming to magnify regional gas trade.
Israel is currently at the epicenter of regional change in the Middle East, as it has signed normalization agreements with the UAE and Bahrain in the last month. The country is in the process of discussing further agreements with countries like Sudan and Saudi Arabia.