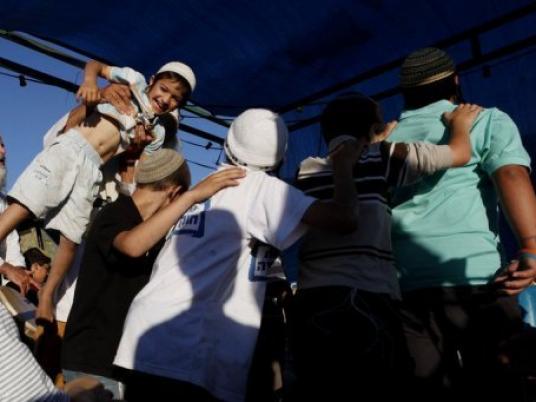 The Israeli government on Friday published tenders to build 430 new settler homes in the occupied West Bank, the head of an NGO that monitors settlement activity told AFP.
"It's the opening of the settlement floodgates," said Daniel Seidemann, head of the Terrestrial Jerusalem group, adding that the announcements were the first since October 2014 and unlikely to be the last before the March 17 general election.
He said that the new homes were to be built in four existing settlements across the West Bank — 112 in Adam, 156 in Elkana, 78 in Alfei Menashe and 84 in Kiryat Arba.
Seidemann, whose group particularly monitors settlement in Israeli-annexed east Jerusalem, predicted that building plans there were likely to be announced soon.
"I don't think it's over," he said. "I would be very concerned."
He linked the new tenders to the election in which Prime Minister Benjamin Netanyahu's Likud is competing with other rightwing parties for the settler vote.
"This could hardly be an accident," he said. "It could not have taken place without Netanyahu's knowledge and consent."
Israel occupied the West Bank in the 1967 Six-Day war. Building settlements there is illegal under international law and opposed by the United States and the international community as an obstacle to an eventual peace deal with the Palestinians.