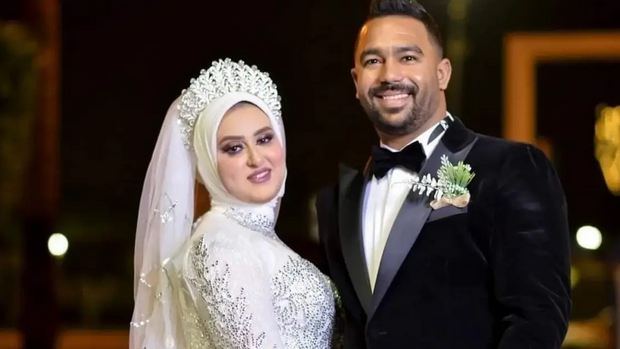 The Ismailia Misdemeanors Court sentenced Abdullah Ahmed, the "Ismaili groom", to one year in prison, and a fine of LE 2,000 for physically assaulting his wife by beating.
Ismailia security authorities on arrested Ahmed on October 10 after the wife filed a report accusing him of repeatedly assaulting her her.
The President of the National Council for Women, Maya Morsi, called on authorities to take legal measures against the perpetrator.
Unhappily ever after
The Ismailia bride was back to trending in social media after only eight months of her marriage.
The incident begins with the spread of a video of her on her wedding day on February, when her husband beat her at the hairdresser, and forced her to ride the wedding car on Sultan Hussein Street in Ismailia.
Police arrived at the place and they were taken to the Ismailia Police Station. The couple reconciled and returned to their wedding.
They then appeared in a video clip from inside their apartment, where the bride confirmed at the time that she was fine, and that what had happened was only a simple dispute.
After that, the husband went out to apologize to all the women of Egypt for what he had done with his wife, expressing respect and appreciation for the people of Ismailia and Egyptian women.