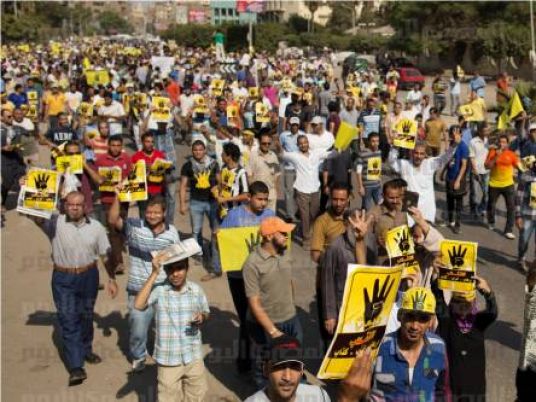 Development and Change Party founder Bassem Khafagy has announced the formation of a new alliance aiming for the downfall of the current regime. The group, called The Egyptian Alliance, is meant to substitute the Muslim Brotherhood-led National Alliance Supporting Legitimacy (NASL).
The Alliance's first statement read, "[it] will be a political nucleus for a new national group to change the current situation considering that 30 June reversed people's will. It will have a new discourse and vision for change and a practical project with stages to liberate Egypt."
"The current regime sought to divide Egyptians politically and socially to enjoy sovereignty. The alliance proposes its formation to unite the national groups to return back to democratic life and the basics of the 25 January revolution that called for overthrowing the corrupt regime," it added.
The statement said the project is "an ambitious group that unites everyone away from the narrow slogans and traditional thoughts." It also explained there will be a plan for ways to change the current political situation.
Nasr Abdel Salam, head of the NASL member party Construction and Development Party, expressed his thoughts on the development.
"The Egyptian Alliance does not offer something new; however, it doesn't ban discussing the formation of a separate alliance so long as the targets are similar. which are overthrowing the regime. The alliance is not a political maneuver to beautify political Islam as it doesn't seek this."
Edited translation from Al-Masry Al-Youm