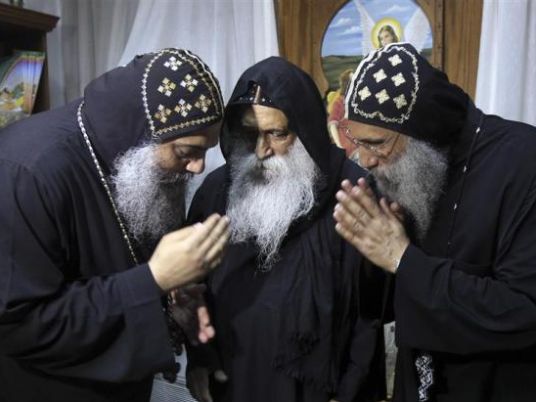 The Islamic State in North Sinai have executed a Coptic citizen kidnapped months ago and uploaded a video online of the killing on Sunday.

The victim in the video, 62-year-old Nabil Habashy Salama, was shot to death six months after being abducted in the city of Bir al-Abed in North Sinai.
ISIS members kidnapped Habashy in November while he was walking on a street in the city, using a stolen car to drive him away.

Habashy's condition was unknown until the video of his execution was posted.

The Coptic Orthodox Church headed by Pope Tawadros II, mourned Habashy's death, who had been in charge of and contributed to the building and restoration of the churches of Sinai, according to a statement by the church.
The statement added that the church "stands in solidarity with all the efforts of the Egyptian state to refute the hateful acts of terrorism," stressing that "these acts will increase its determination and resoluteness to preserve Egypt's national unity."