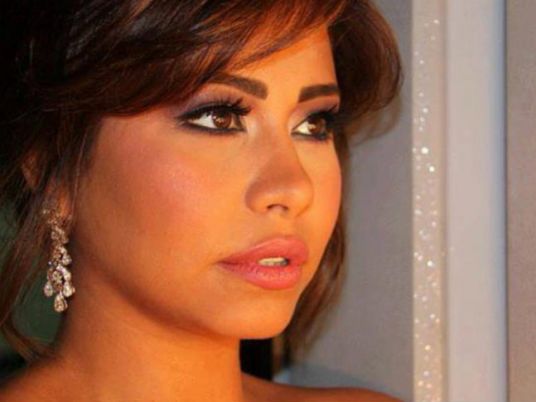 Islamic preacher, producer, and presenter Moez Masoud announced on Wednesday evening his marriage to Egyptian actress Sherry Adel, adding in a statement that the marriage took place a few months ago after he divorced his ex-wife.
Adel was the star of Masoud's "al-Seham al-Mareqa" (The Rogue Arrows) TV series, which aired during Ramadan 2018.
The statement said that Masoud is thinking of producing a second part of al-Seham al-Mareqa, centered around terrorist crimes committed in the name of religion.
After the death of all the heroes at the end of the first part, new actors will contribute to the the second series represents resistance against terrorism, according to the statement.
The first part starred Adel, Sherif Salama, Hany Adel, Waleed Fawaz, Tunisian actress Aisha bin Ahmed and Lebanese actress Diamand Bo Abboud.
Masoud was born in 1978. He was listed among the world's top five Islamic preachers by the Economist in 2011. He presented two programs in English namely "al-Amthal fil Quran" (The Parables in Quran) and "Darag ila al-Ferdaws" (A Stairway to Paradise). He presented another program in Arabic dubbed "al-Tareeq al-Sah" (The Right Path) that discussed youth-related issues such as drug addiction and terrorism.
Sherry is Masoud's third wife. She was born in 1988 and started her career as an actress when she was a child in TV ads. She participated in several movies like "Khareg an al-Qanoon", "Hassan wa Morcos", and "Bolbol Hayran", and TV series like "Raqam Maghool", and "Esm Moaqat".