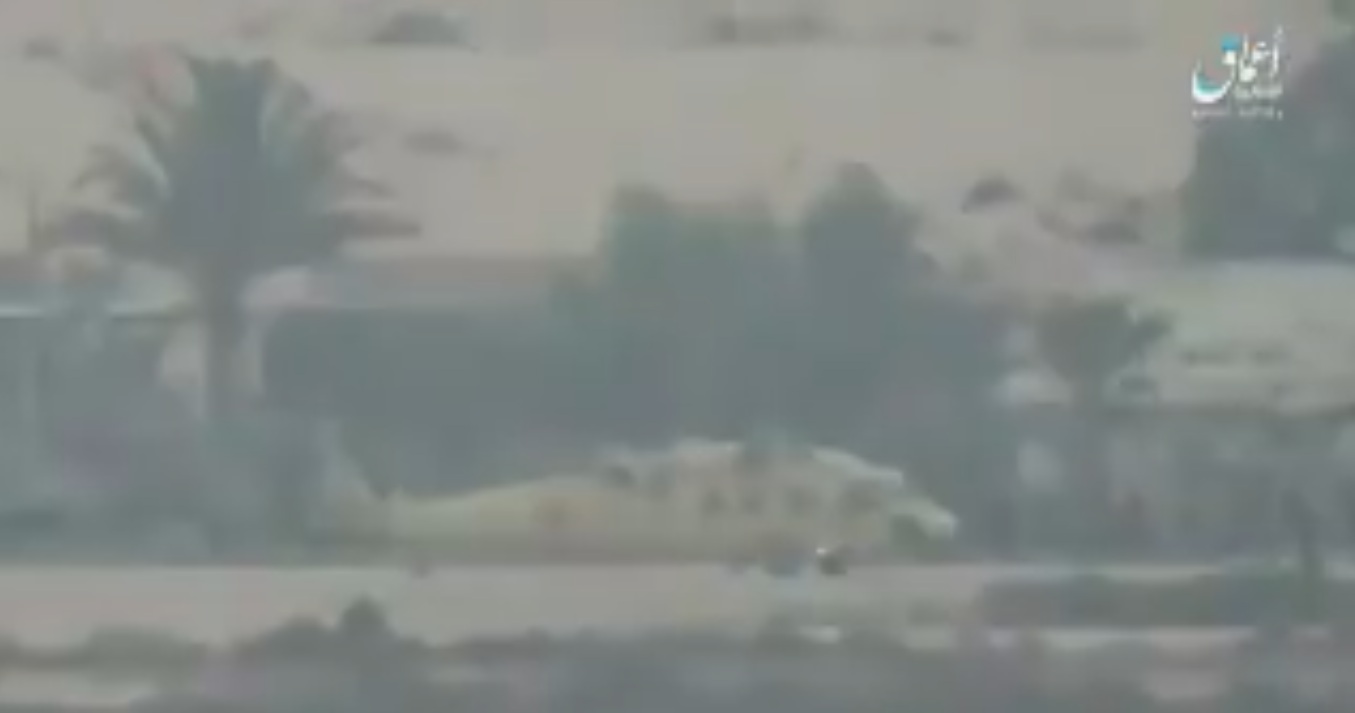 The Islamic State-affiliated (IS) media outlet 'Ammaq' released on Thursday night video footage of the missile attack which targeted the interior and defense minister at North Sinai's al-Arish Military Airport.
The video footage shows a Russian-made Kornet anti-tank guided missile launched against a military helicopter residing in at the Arish base.
The attack occurred as the Egyptian Defense Minister Sedki Sobhai and Interior Minister Magdy Abdel Gaffar were visiting the airport. Both ministers survived the attack.
Sinai Province, an IS-affiliated group which has been active in North Sinai claimed the attack, saying members of its organization targeted the ministers during their visit to Arish.
According to the group's statement, its militants were awaiting the arrival of the helicopter carrying the ministers, which raises deep concerns and questions regarding how the group obtained information of the ministers' arrival – which was not public knowledge.
On Tuesday, the Egyptian army spokesperson released a statement in which he noted that during the visit of the defense and interior ministers to Arish, the airport was targeted with a mortar strike that led to the death of one army officer and the injury of another two.
He added that the mortar also caused damage to one of the aircrafts based inside the airport.
Since 2014, the Egyptian Armed Forces have engaged in military confrontations with militants of Sinai Province, which has launched numerous attacks on security forces in the North Sinai region, including Arish, Sheikh Zewaid, and Rafah.
In response, the Egyptian Armed Forces launched a wide-scale military campaign combating the Sinai Province and other terrorist organizations, successfully eliminating a number of militants in a bloody war on terror — including the group's former leader Abu Doaa al-Ansary.