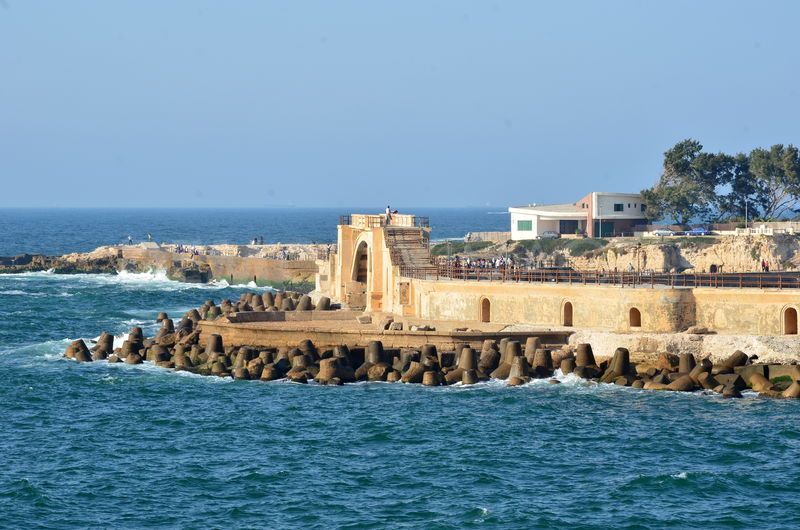 Egypt's Irrigation Ministry has started an LE75 million project to restore antiquities in the al-Montazah area of Alexandria, including three main sites: the sea wall, the lighthouse and the ancient bridge.
Head of the Egyptian General Authority for Coastal Protection at the New Ministry of Water Resources and Irrigation, Ashraf Hobeishy, announced the project on Thursday.
Hobeishy told Al-Masry Al-Youm that authorities have started work at the sea wall near the fish ponds, where they will install new concrete blocks.
This project comes within the framework of the Montazah Gardens development project and will be the first integrated marine project to protect and support the three sites.
The area is considered one of the most important archaeological sites in Alexandria and represents a great historical and heritage value, so under the supervision of Egypt's Minister of Water Resources and Irrigation Abdel Aaty, a field inspection of the area was carefully conducted by a committee to identify damage on the sea wall, bridge, and lighthouse.  
The Egyptian Authority for Coastal Protection has implemented many major projects to protect Alexandria's beaches in recent years, with a total cost of approximately LE969 million.
The construction of the lighthouse and the bridge dates back to 1925.
Edited translation from Al-Masry Al-Youm