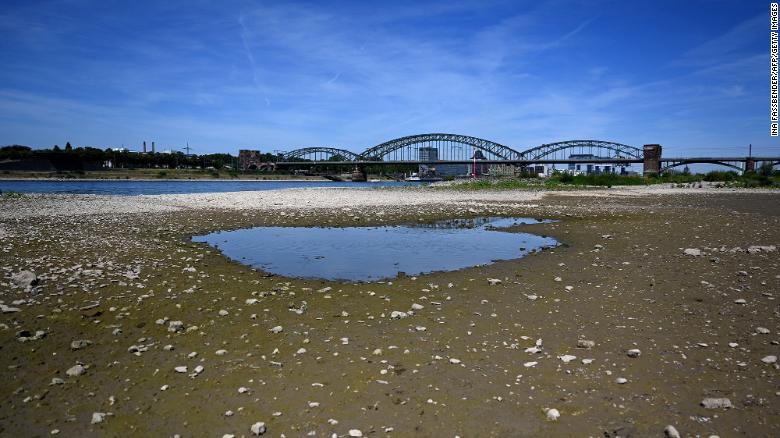 Minister of Irrigation and Water Resources Hani Suweilam left here for New York on Monday leading a high-level delegation to take part in the UN 2023 Water Conference, set for March 22 to 24, which coincides with the World Water Day.
In statements before departure, Suweilam said the Egyptian participation in this important conference comes as part of Egypt's efforts to garner efforts of the international community to support water issues especially at the current time as international water challenges are negatively affecting many world countries topped by the developing countries in Africa.
He said the conference on the Midterm Comprehensive Review of the Implementation of the Objectives of the International Decade for Action, has been preceded by several regional and international events to prepare for this conference and its recommendations.
He also said Egypt has played a very prominent role in such international events such as Cairo Water Week and the UN Climate Conference (COP27) to render a success to the file of water and climate change and enhance cooperation among various world countries to face the water challenges.
The conference is set to address a plan of action on coping with the water sector, which was launched by Egypt during COP27.
On December 20, 2018, the General Assembly adopted the resolution on the "Midterm comprehensive review of the implementation of the International Decade for Action, 'Water for Sustainable Development', 2018-2028" (A/RES/73/226).
The outcome of the Conference will be a summary of the Conference proceedings and new commitments, pledges and actions by Governments and all stakeholders towards achieving SDG 6 and other water-related goals and targets, compiled in the Water Action Agenda.
The Conference, co-hosted by the Governments of Tajikistan and the Netherlands, will feature an opening and closing ceremony, six plenary meetings and five multi-stakeholder interactive dialogues. It will also feature a number of high-level special events and side events organized by Member States, the UN system and other stakeholders