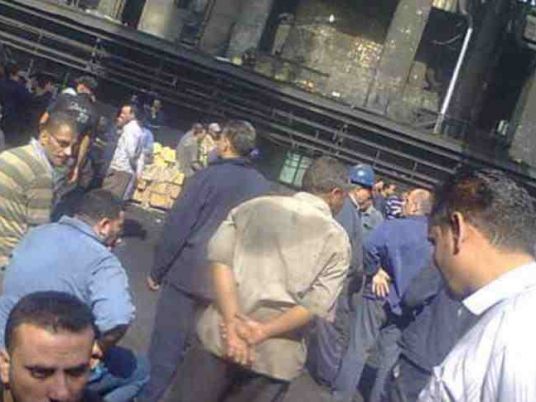 A 20-member union committee of workers at the Iron and Steel Company have announced they will organize an open-ended sit-in at the company's headquarters Saturday to demand the disbursement of the Eid al-Adha's LE4,000 bonus for each worker.
The committee said it would call on the 13,000 workers at the company to join them if the Cabinet does not respond to their demands.
This dispute will be one of the first challenges brought before the new Cabinet.
On June 8, 2014, when former Prime Minister Ibrahim Mehleb had come into office, the workers had also staged a sit-in.
The committee stressed that Mehleb's Cabinet had agreed, before submitting its resignation, to disburse an Eid al-Adha bonus to the Nasr Company for Coke and Chemicals workers, adding that the Iron and Steel Company board had agreed to disburse the bonus on September 9, but backtracked on the decision a few days later.
Although the employees announced they would back the committee's demands, they have postponed joining the sit-in until the committee can negotiate with the company officials, said head of the union committee Mostafa Nayed.
The committee met with the company board on Saturday, the latter which said it would only disburse LE1,000 per worker, backtracking on its previous agreement of LE4,000 for each worker, Nayed said.
The company had achieved a profit equal to LE120 million, according to Nayed. The union committee will inform the Tebin Police Station about the sit-in today, he added.
Al-Masry Al-Youm was unable to reach Chairman of the Iron and Steel Company Mohamed Saad.
Edited translation from Al-Masry Al-Youm