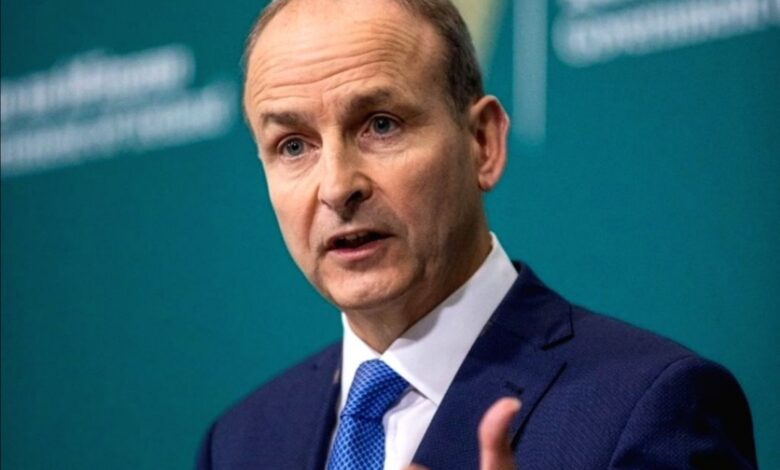 Irish Prime Minister Micheál Martin has arrived in Kyiv for meetings with the Ukrainian government in a show of support from both his country and the European Union.
"On the visit he will engage with Ukrainian authorities on how Ireland and the EU can support the country's current, and future, needs," a statement by the Taoiseach's office on Wednesday read.
Martin is expected to visit some of the areas around Kyiv worst affected by Russia's invasion.
"The people of Ireland stand with Ukraine and its people in the face of Russia's immoral and unprovoked war of terror," he said ahead of the visit, according to the statement. "The bombardment and attacks on civilians are nothing short of war crimes, and I will use my visit to express Ireland's support for moves to hold those behind these attacks fully accountable."
Martin described the Ukrainian people's "spirit and resolve" as inspiring, and added that "Ireland will provide every support for Ukraine's path to full EU Membership, and continue to welcome and support civilians fleeing this war."