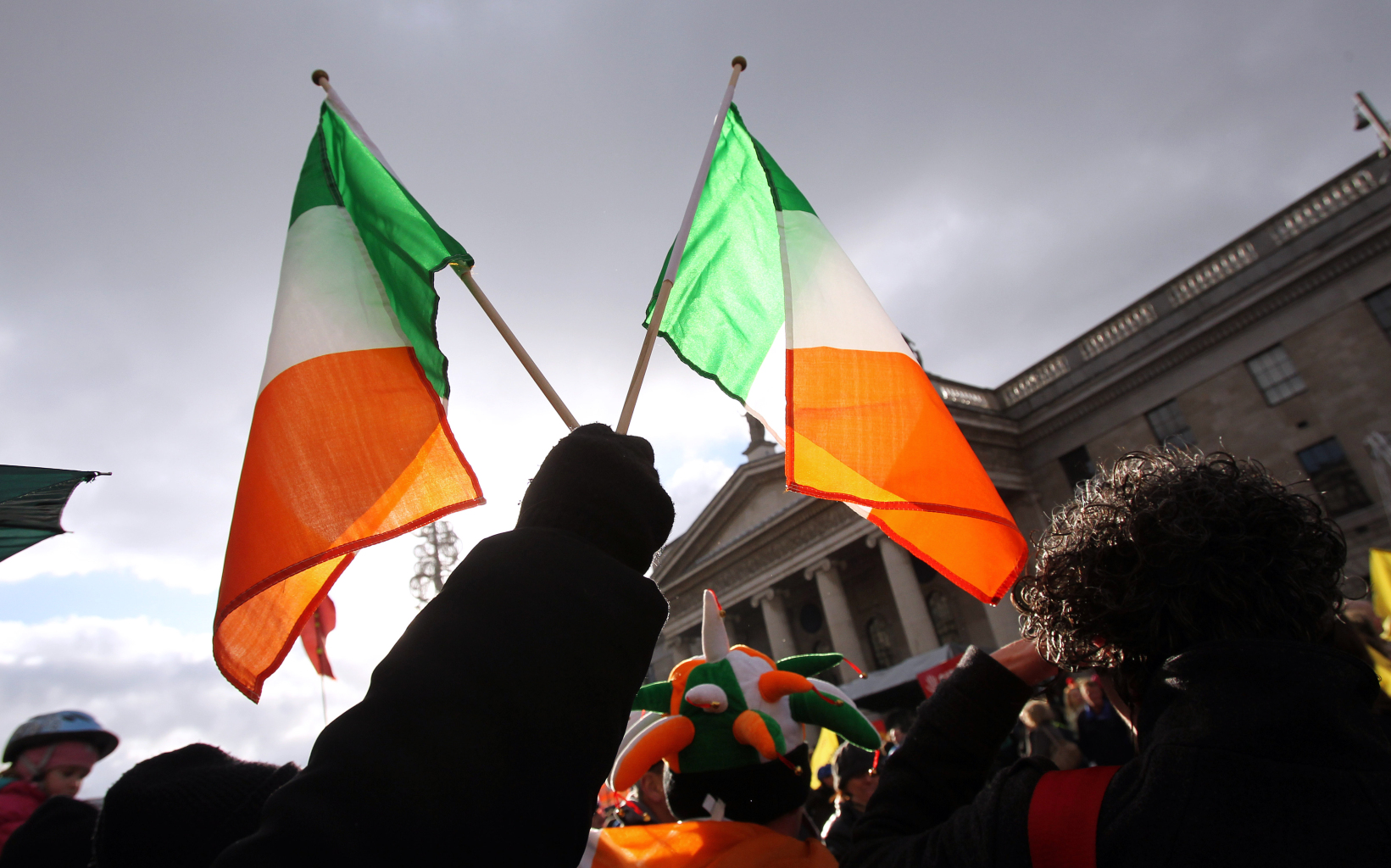 Ireland has voted to lift a rarely enforced constitutional ban on blasphemy in the latest secular reform for the once staunchly Catholic country, referendum results showed on Saturday.
The ban was overturned with 65 percent of voters in favour, following recent votes to allow abortion and same-sex marriage.
"It has always been my view that there is no room for a provision such as this in our constitution. Ireland is rightly proud of our reputation as a modern, liberal society," Justice Minister Charlie Flanagan said.
The referendum coincided with a presidential election which saw incumbent Michael D. Higgins win a landslide second term — securing a 56-percent vote share in a race of six candidates.
The 1937 blasphemy provision makes "matter that is grossly abusive or insulting in relation to matters held sacred by any religion" punishable by up to 25,000 euros ($28,500).
In practice the legislation is largely obsolete and there have been no successful prosecutions since the Irish state was established.
But it was heavily criticised in 2015 when police were forced to investigate British TV personality Stephen Fry for branding God "stupid" during an interview.
Politicians had long made it known that they intended to remove the provision and there have been claims the law gives support to more oppressive regimes on the global stage.
"The constitutional provision and Irish law on blasphemy gives comfort to countries where they have extremely draconian laws which are used to harass, to intimidate, to imprison, to subject people to violence," Amnesty Ireland director Colm O'Gorman told AFP in an interview in the run-up to the referendum.
– 'President for all the people' –
When the results were announced on Saturday night only a handful of spectators were there to witness it — a stark contrast to May's referendum, which saw vibrant celebrations when the majority backed a campaign to end a ban on abortion.
Many saw that poll, which enjoyed a 64 per cent turnout, as an indication of the Catholic Church's waning grip on Irish life.
Friday's vote saw a turnout of just 44 per cent.
The re-election of Higgins, a 77-year-old former parliamentary politician, academic and poet, was presented as a foregone conclusion for much of the campaign.
Higgins told a crowd gathered at Dublin Castle for the announcement: "I will be a president for all the people — for those who voted for me and those who did not".
Among his five challengers, businessman Peter Casey had a surprise surge in popularity, securing 23 percent of the vote.
Casey courted controversy in his campaign for comments over the Irish traveller community, drawing comparisons in the Irish media to US President Donald Trump.