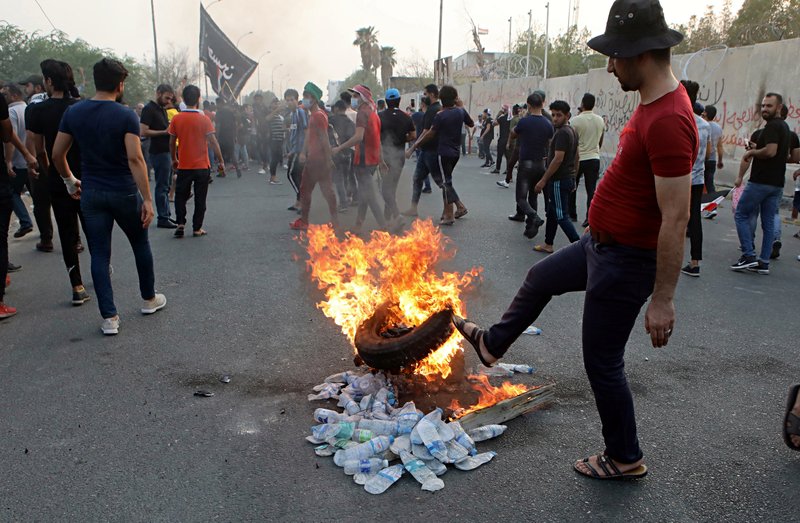 BASRA, Iraq (AP) — Iraq's prime minister has ordered an investigation into violent protests in the southern city of Basra that killed and wounded several civilians and security forces.
In his weekly press conference on Tuesday, Haider al-Abadi accused "those who pour oil on the fire" of endangering the city.
Since July, Iraqis in the southern Shiite heartland have been protesting joblessness and poor public services. The protests have often turned violent, with protesters attacking government offices and security forces.
At least three protesters were killed and four others wounded Tuesday during confrontations with security forces after a funeral procession for protesters killed the day before.
Two policemen were killed and seven other were wounded during the confrontations Monday.