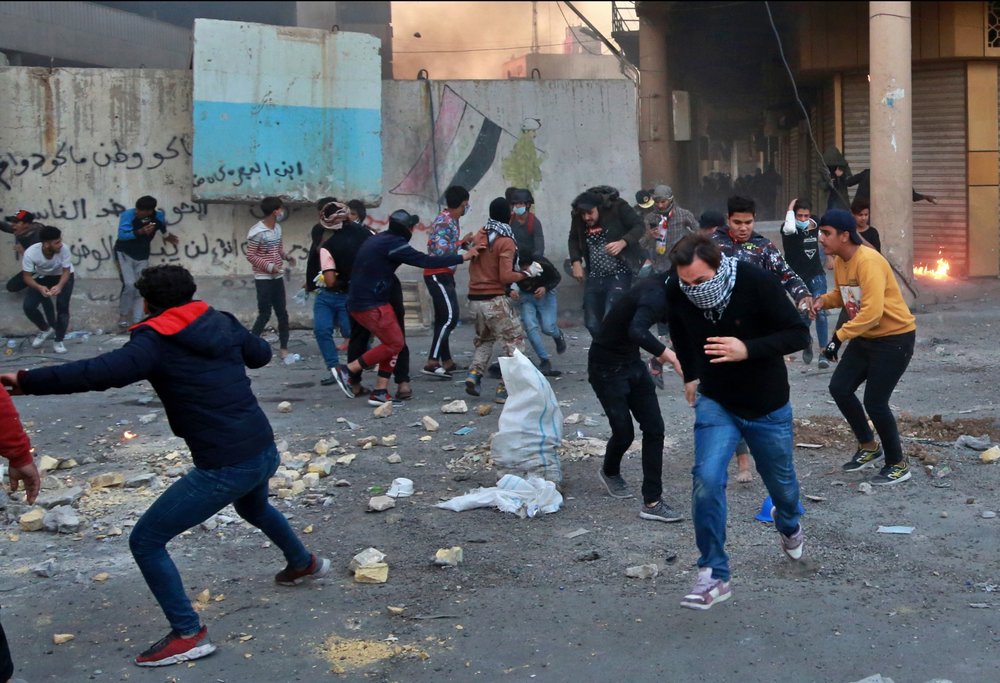 BAGHDAD (AP) — Eight people died and at least 90 were wounded on Thursday in renewed clashes in central Baghdad, in the most violent clashes between anti-government protesters and security forces in recent days, Iraqi officials said.
Separately, one policeman was killed and six others wounded when an IED exploded in northeast Baghdad, security officials said.
One person was killed when security forces hurled sound bombs at crowds of protesters on the strategic Sinak bridge late Thursday, security and hospital officials said.
Earlier clashes had erupted on Baghdad's Rasheed Street, a cultural center known for its old crumbling buildings, and on the Ahrar bridge. Security forces fired live ammunition, tear gas and sound bombs to disperse dozens of protesters, causing the fatalities.