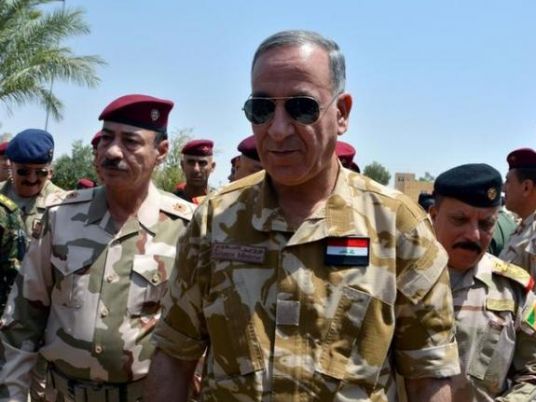 Iraq's offensive to dislodge Islamic State from its de facto capital Mosul is on track despite a spat between two senior politicians over alleged corruption in the military, the U.S. envoy to the coalition fighting the militant group said.
Defense Minister Khaled al-Obeidi and parliament speaker Salim al-Jabouri last week exchanged accusations of bribery over defense contracts, leading to judicial investigations and sparking concerns that the offensive could be delayed.
The two men are high-profile Sunni Muslim allies of Shi'ite Prime Minister Haider al-Abadi, who is spearheading the efforts to root out the Sunni jihadist group.
Asked about how the spat had affected the Mosul campaign, Brett McGurk told a news conference in Baghdad: "We've seen no impact in terms of the overall timeline."
The U.S. is leading the coalition providing air and ground support to the Iraqi army in the war on Islamic State, whose forces swept through northern and western provinces inhabited mostly by Iraq's Sunni minority two years ago.
The army and the elite units that will lead the offensive are gradually taking up positions outside the city, from whose Grand Mosque in 2014 IS leader Abu Bakr al-Baghdadi declared a caliphate spanning parts of Iraq and Syria.
Mosul is the largest urban center under the militants' control, with a pre-war population of nearly 2 million. Its fall would mark their effective defeat in Iraq, according to Abadi, who has said he aims to retake the city this year.
"The conditions are now being set for the liberation of Mosul," said McGurk, adding the coalition was focused on both the military and humanitarian dimensions of the campaign.
Once the fighting intensifies around Mosul, up to one million people could be driven from their homes in northern Iraq, posing "a massive humanitarian problem", the International Committee of the Red Cross said last month.
More than 3.4 million people have already been forced by conflict to leave their homes across Iraq, taking refuge in areas under control of the government or in the self-ruled Kurdish region.
Mosul, a mostly Sunni city, should be run by its own people when the militants are dislodged. "The philosophy here, and it's the government of Iraq's philosophy, is decentralization," McGurk said.