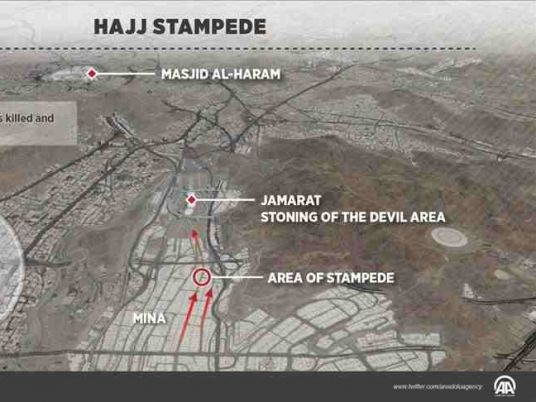 The head of Iran's Hajj organization has claimed the latest number of Iranian pilgrims killed in the stampede in Mina has risen to 228.
Saeed Ohadi told Iranian news channel IRINN on Monday: "We still have no information about the fate of 248 Iranian pilgrims. We are worried that the number will increase."
Saudi officials have said that at least 769 pilgrims lost their lives in a deadly stampede on the first day of Eid al-Adha in Mina.
Commenting on reports claiming that the Saudi government would bury the dead together instead of transferring them to the victims' respective countries, Iranian Deputy Foreign Minister Hussein Amir-Abdollahian said:
"We are definitely against it. We will not give Saudi Arabia such … permission."