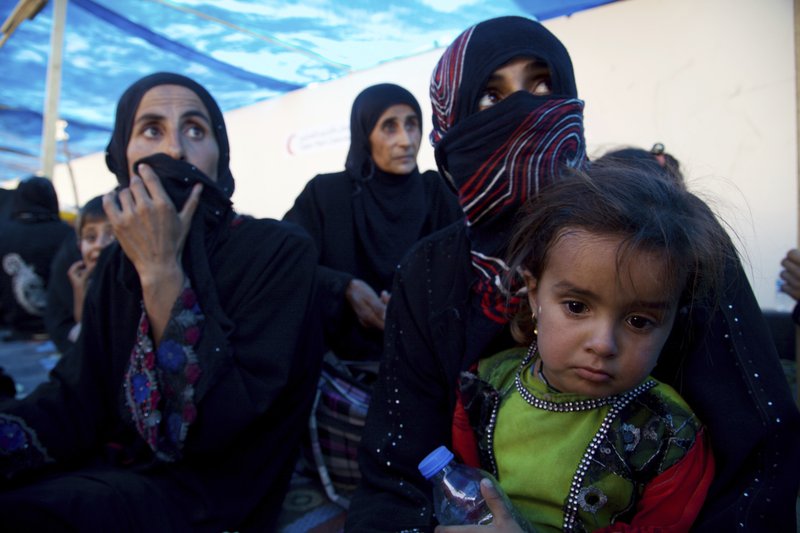 Iran's president on Sunday urged the United Nations nuclear chief to confirm his country still adheres to the nuclear deal with world powers after US President Donald Trump refused to re-certify the accord.
The visit by Yukiya Amano, the head of the International Atomic Energy Agency, comes as the US Congress weighs the deal. Trump's refusal this month to re-certify the agreement has sparked a new war of words between Iran and the United States, fueling growing mistrust and a sense of nationalism among Iranians.
In a statement issued by his office, Rouhani said Iran's adherence to the deal "has been complete and remarkable."
"We hope that, given the full cooperation of Iran in recent years, the IAEA announces the final report on the peaceful nature of Iran's nuclear program as soon as possible," Rouhani said.
"We should not allow the (nuclear deal), as an important achievement, to be undermined, and we must consolidate this important international commitment with full cooperation." he added.
Earlier Sunday while at a news conference, Amano said that "as far as nuclear-related commitments are concerned" Iran is implementing the requirements of the deal.
Iran struck the deal with world powers in 2015. It saw Iran limit its enrichment of uranium in exchange for the easing of economic sanctions. The West had put the sanctions in place over fears Iran's nuclear program could be used to build an atomic bomb. Iran long has said its program is for peaceful purposes only.
The European Union, Britain and other parties in the deal have all encouraged Trump to keep the accord in place. However, Trump punted the issue to Congress, instructing lawmakers to toughen the law that governs US participation in the deal and calling on the other parties to the accord to fix a series of deficiencies.
If they can't, Trump said he will likely pull the US out of the deal and reinstate previously lifted US sanctions on Iran's nuclear program, which could be a mortal blow to the agreement.
On Thursday, the US House of Representatives voted to put new sanctions on Iran for its pursuit of long-range ballistic missiles without derailing the deal. Speaking to parliament Sunday, Rouhani vowed Iran would continue its ballistic missile program.