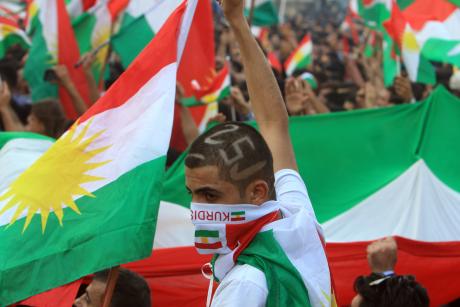 Iranian President Hassan Rouhani urged Muslims on Tuesday to disrupt what he called a plot by unnamed countries in the region to build ties with Israel.
He gave no more details on the states. But an Israeli cabinet minister said last month that his government had covert contacts with Saudi Arabia linked to their common concerns over Tehran.
"Some regional Islamic countries have shamelessly revealed their closeness to the Zionist regime (Israel)," Rouhani said in a speech broadcast live by state TV.
"I am sure that the Muslims around the world will not let this sinister plot bear fruit."
Both Saudi Arabia and Israel view Iran as the main threat to the Middle East. Increased tension between Tehran and Riyadh has fueled speculation that shared interests may push Saudi Arabia and Israel to work together.
The Saudis have not publicly responded to the reports and Riyadh maintains that any relations with Israel hinge on Israeli withdrawal from Arab lands captured in the 1967 Middle East war – territory Palestinians seek for a future state.
Regional rivalry between Sunni Muslim monarchy Saudi Arabia and Shi'ite Iran has overflowed into conflicts in Syria and Iraq.
A Saudi-led military coalition has also been fighting in the Arabian peninsula's poorest country, Yemen, on behalf of a government based in the south against the Houthis, a Shi'ite movement backed by Iran.