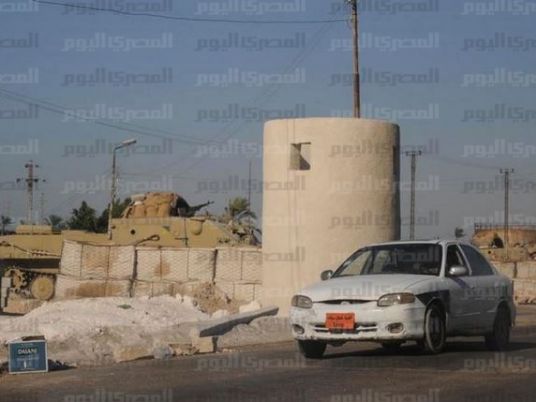 Investigations into the killing of 22 army soldiers at the New Valley province, west of Cairo, last Saturday, have revealed the involvement of a former commando officer, security sources said.
The former officer, Hesham al-Ashmawy, a member of Ansar Bait al-Maqdis terrorist group, was assisted in the plot by Khaled al-Menai, another group leader who was killed in an army operation as announced by the military on Thursday.
According to investigations, Ashmawy who was found dead near the attack's scene, had left army service seven years earlier.
Kamal Allam, another jihadist leader from the Sinai cell behind the attack, managed to flee along with 40 others to Hallal mountain region.
Security sources quoted Ashamwy's mother in Beheira saying her son left home one year earlier, while his younger brother said that he was heading to Syria three months ago.
Other sources said army and police had managed to locate the fleeing suspects and are in pursuit of them.
Edited translation from Al-Masry Al-Youm