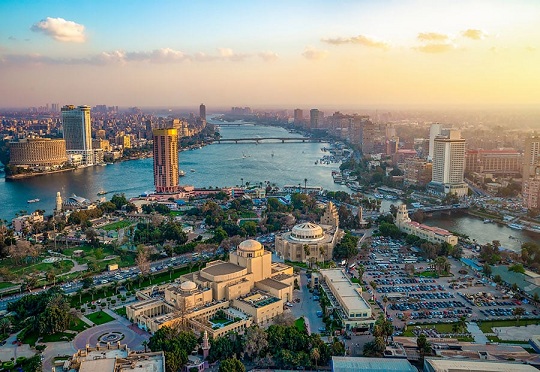 Although uncertainty prevails in Egypt's tourism market due to the negative repercussions of the COVID-19 pandemic, a report issued by Colliers International real estate group expects tourism to recover starting in the last quarter of 2020.
The report added that revenue from hotel occupancy declined this year in Cairo, Alexandria, Hurghada and Sharm al-Sheikh, but is expected to recover in 2020.
Hurghada recorded the highest decline in hotel revenue in 2020, with a 50 percent drop. Sharm el-Sheikh, meanwhile saw revenues fall by 48 percent, Alexandria by 46 percent, and Cairo by 44 percent.
However, Colliers expects that occupancy rates next year will reach 65 percent in Cairo, allowing the returns on rooms to rise to 48 percent.
Colliers expects occupancy rates in Alexandria hotels, meanwhile, to reach 62 percent, allowing revenue to rise to 43 percent.
It also expects occupancy rates in Hurghada to rise to 48 percent, so that rooms will achieve an average return of 44 percent.
In Sharm el-Sheikh, occupancy rates are expected to be 43 percent, raising returns to 44 percent.
The Egyptian Cabinet issued a set of controls for hotel operations and domestic tourism, setting the maximum occupancy rate for hotels at 25 percent capacity starting in May, before raising it to 50 percent as of June 1.
The Ministry of Tourism, in coordination with the Ministry of Health, agreed to resume foreign tourism starting July for the Red Sea, South Sinai and Matrouh governorates.