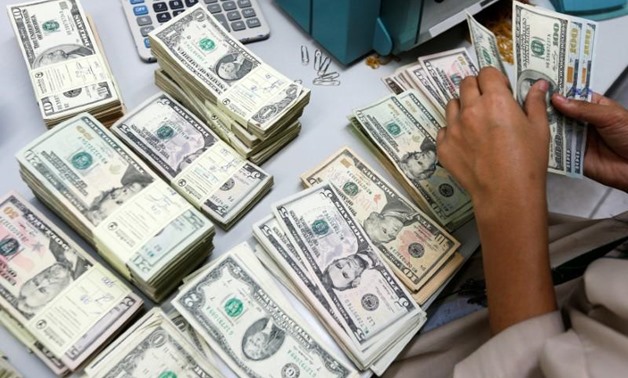 Egypt's Ministry of International Cooperation announced that in cooperation with its international partners, it was able to secure approximately US$9.8 billion in funding during 2020.
The total sum includes US$6.7 billion for sustainable development and US$3.1 billion to support Egypt's private sector.
The funding has increased the ministry's development portfolio to roughly US$25 billion.
The ministry announced the figures in its annual report for 2020, titled "International Partnerships for Achieving Sustainable Development". 
The report reviewed all efforts undertaken by the ministry in coordination with its multilateral and bilateral development partners, various government agencies, and the private sector to help Egypt achieve the 17 UN Sustainable Development Goals (SDGs) by 2030, an initiative all member countries are taking part in.
The report also monitored the ten most prominent economic sectors that benefited from the ministry's financing development programs. Egypt's transportation and communications sectors ranked first, with agreements worth US$1.7 billion.
Egypt's housing and sanitation sectors came in second place with a total of US$1.4 billion, and its electricity, renewable energy and petroleum sector ranked third with US$677 million.
The ministry's official Facebook page posted a brief, 90 second-long video that summarizes the report.
According to the UN's website, the 17 SDGs are aimed at improving the lives of people and the planet. The goals include eliminating hunger and poverty, as well as improving sanitation and promoting clean energy.
International Cooperation Minister Rania Mashat stated in October that Egypt has pioneered as regional leader in SDGs, according to a report by the United Nations Economic and Social Commission for Western Asia (ESCWA).
Edited translation from Al-Masry al-Youm