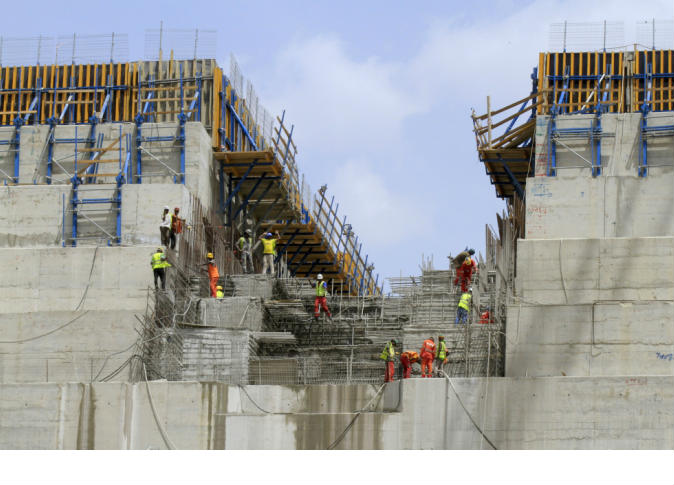 The international community has a duty to ensure that the ongoing negotiations between Egypt and Ethiopia on the Grand Ethiopian Renaissance Dam (GERD) succeed, Egyptian Foreign Minister Sameh Shoukry said on Monday.
The international community has to ensure that a fair agreement that conforms to relevant rules of international law is reached on the filling of the dam's reservoir and on the dam's operating rules, Shoukry said.
Shoukry's comments on developments in the currently stalled tripartite negotiations between Egypt, Sudan and Ethiopia came during a lecture he delivered at the Foreign Policy and United Nations Association of Austria.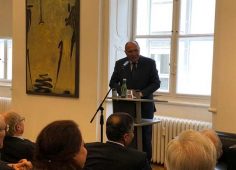 The lecture discussed Egypt's foreign policy, emphasizing Egypt's support of the hopes and aspirations of the world's people within the framework of preserving countries' stability and unity as well as the integrity of their lands and institutions.
Last week, Egypt's Water Resources and Irrigation Ministry said that negotiations with Ethiopia reached a dead end after the two sides failed to reach an agreement over the filling of the GERD.
The Egyptian government blamed the failure of the talks on obstacles from the Ethiopian side.
Ethiopia began constructing the GERD in 2011. The GERD cost $4.7 billion in total to build. Ethiopia plans to fill the reservoir with water to power what is expected to become the largest hydroelectric dam in Africa.
However, Egypt has been particularly critical of the dam's construction, arguing that it will reduce its legitimate share of Nile river water access, thus threatening its water security.
Edited translation from Al-Masry Al-Youm